On Demand Class: Monet's Garden Pond with Kristen Olson Stone 11/5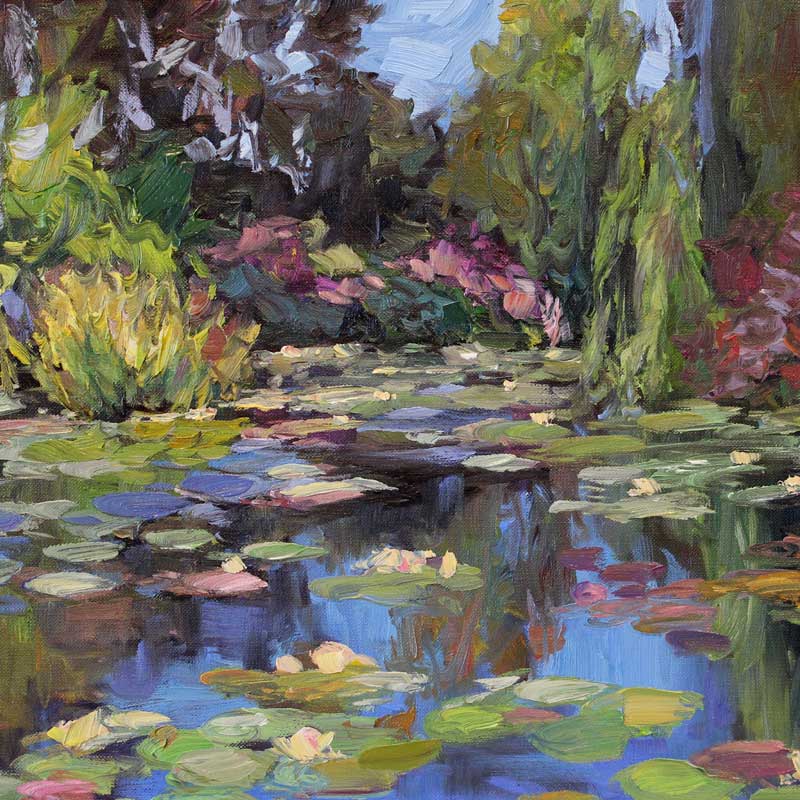 On Demand Class: Monet's Garden Pond with Kristen Olson Stone 11/5

Instructor: Kristen Olson Stone
Price: $65

Paint a colorful, impressionist style painting of Monet's beloved lily pad water garden pond at Giverny. Follow along with Kirsten Olson Stones painting video as you learn to design, draw and systematically work through the painting. Kristen will explain everything as she paints and you'll be able to view her palette next to the painting for the entire demo allowing you to watch color mixing in real time. Kristen will demonstrate and describe impressionist brushwork technique, how to create eye movement and balance within the work. Start, pause, and rewind the video to fit your schedule.
Suggested materials: Choose from Acrylic, Traditional Oil, or Water Miscable Oil.
Once you have signed up for the class, you will receive a link to create an account to gain unlimited access to the class within 48 hours.
SKU Number

ODCKS1105

MSRP

$65.00 / EA

Your Price

$65.00 / EA

SALE

Weight

0.00 LB

Quantity Available

2