Winsor & Newton Cotman Watercolour Sketchers' Pocket Set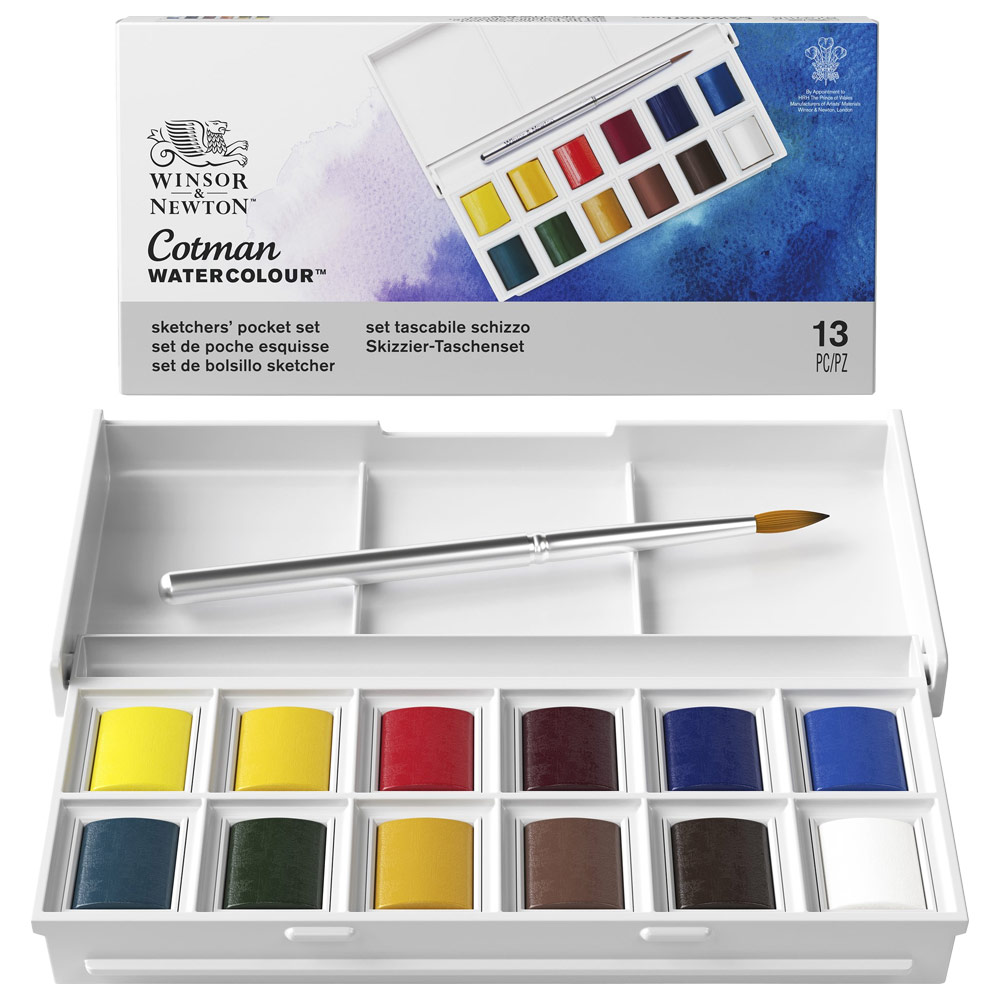 Winsor & Newton Cotman Watercolour Sketchers' Pocket Set


Discover 12 Cotman Watercolours made with quality, fine art pigments in one of the most popular sets. This pocket-sized set is ideal for outdoor watercolor painting, as it has a curated color palette that suits those new to watercolor and experienced artists alike, along with a travel brush. Winsor & Newton Cotman Watercolour uses fine art pigments with reduced pigment load for an accessible choice while still uncompromising on quality. Cotman Watercolour is formulated to create uniform consistency for transparent and permanent, lightfast color that is perfect for new users.
Set includes: 1 x Travel Brush & 12 x Cotman Half Pans: Lemon Yellow Hue (PY175), Cadmium Yellow Hue (PY97 / PY65), Cadmium Red Pale Hue (PY65 / PR255), Alizarin Crimson Hue (PR179), Ultramarine (PB29), Cerulean Blue Hue (PB15), Viridian Hue (PG7), Sap Green (PY139 / PG36 / PR101), Yellow Ochre (PY42), Burnt Sienna (PR101), Burnt Umber (PBr7 / PY42), & Chinese White (PW5).
Sketchers' Pocket Set was previously named Sketchers' Pocket Box.
SKU Number

WAN0390640

MSRP

$34.59 / ST

Your Price

$27.99 / ST

Weight

0.25 LB

Quantity Available

5