Super Sculpey 1 lb Pack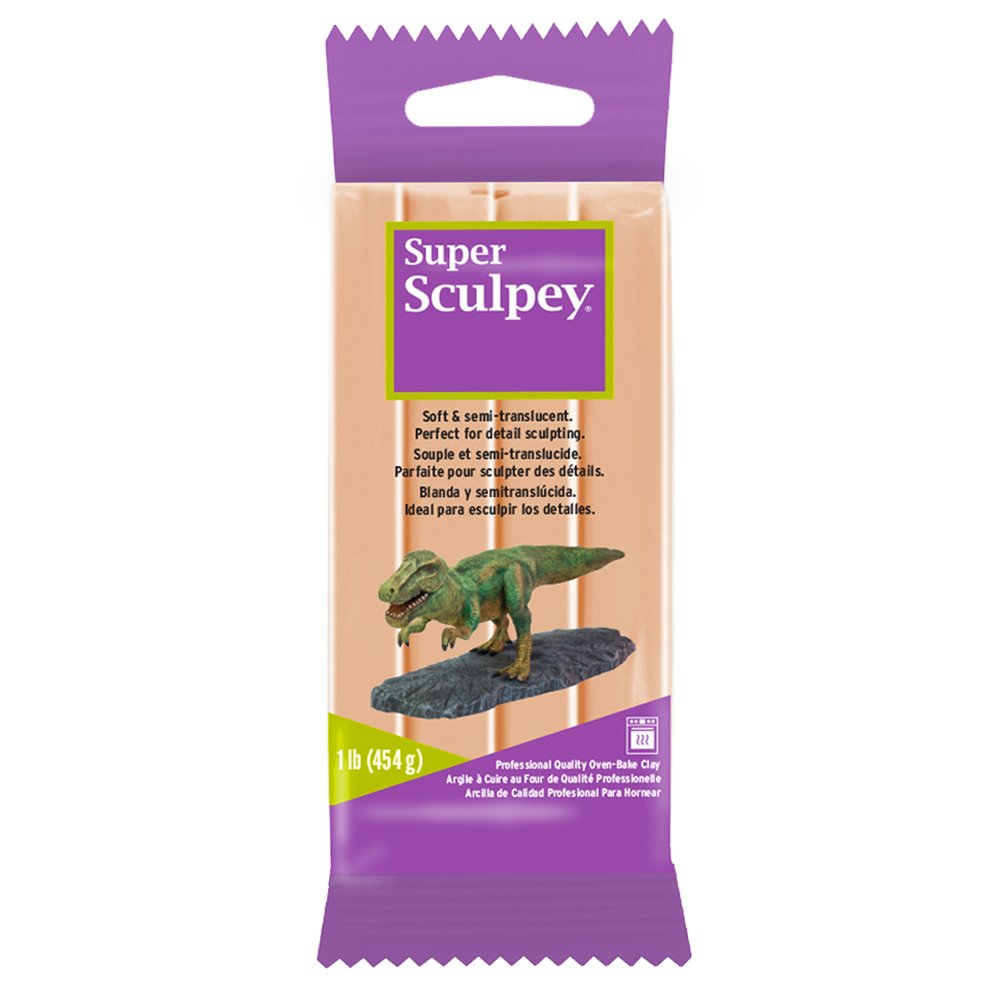 Super Sculpey 1 lb Pack

Super Sculpey is a very unique polymer clay, much loved by artists, dollmakers and animation studios around the world. With a ceramic-like feel, Super Sculpey is available in a semi-transparent beige that, once baked, captures the glow of real skin. It can also be mixed with Premo or Sculpey III to change the color. As with all of our polymer clays, it is easy to condition right out of the package and stays soft until you bake it. Unlike many other clays, Super Sculpey is firm enough to hold details and tooling. After curing in the oven, Super Sculpey can be sanded, drilled, carved and painted with water-based acrylic paints.
SKU Number

POLSS1

MSRP

$17.99 / EA

Your Price

$17.19 / EA

Weight

1.00 LB

Quantity Available

52