Sculpey III Set - 30 Color Sampler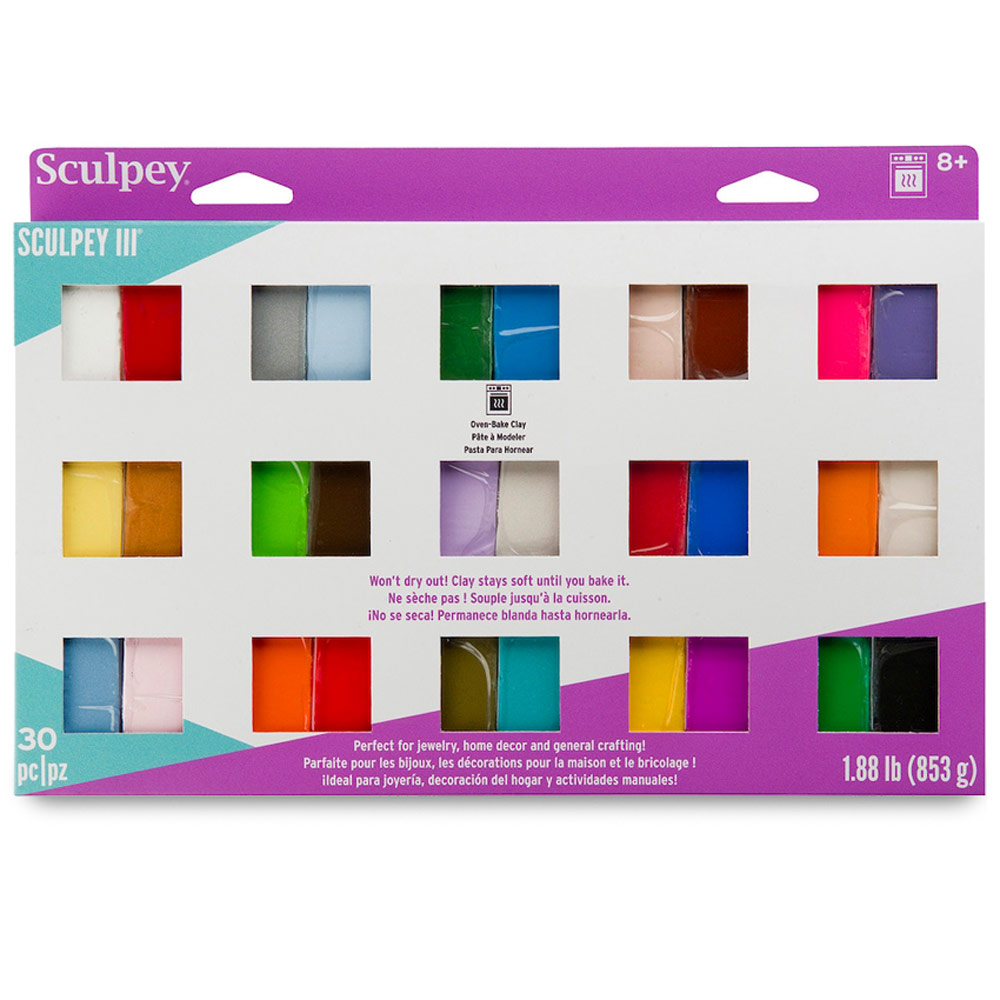 A wonderful gift, this economical pack is a great way to experiment with the Sculpey III color family. The sampler contains thirty 1 oz. bars from the Classic, Bright, Natural, Pearl and Pastel color ranges. Set includes basic instructions and a free project sheet.

Contains the following colors: Leaf Green, Beige, Red, Yellow, Blue, Chocolate, Black, Sweet Potato, Translucent, White, Pearl, Gold, Red Hot Red, Lemon, French Blue, Lime, Violet, Turquoise, Hot Pink, Emerald, Sunset, Pottery, Just Orange, Granny Smith, Sunshine, Spring Lilac, Ballerina, Vanilla Creme, Silver and Light Blue Pearl.
SKU Number

POLS330

List Price

$31.23

Unit

/ ST

Your Price

$28.99

Buy More Price

$28.99

Weight

2.20 LB

Package Dimensions

7.40" x 12.00" x 0.40"

Quantity Available

9