Rembrandt Extra Fine Oil Colour 40ml Zinc White (Safflower Oil)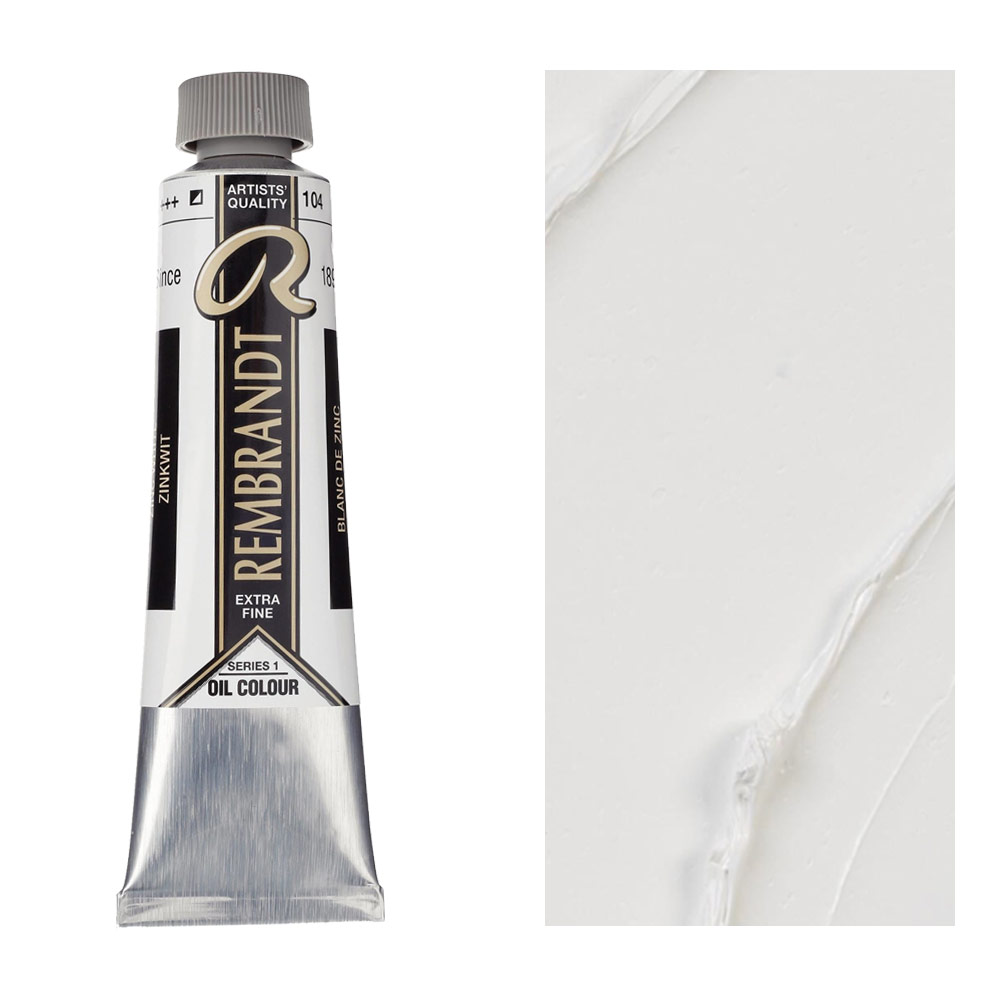 Rembrandt Extra Fine Oil Colour 40ml Zinc White (Safflower Oil)


Zinc White: A semi-opaque cool white. Makes colors lighter without weakening the original color.
Besides the pigments used, the binder also impacts the paint's properties. As linseed oil shows some yellowing over time, it is sometimes replaced by safflower oil, particularly for white paint. Safflower oil is less yellowing, so it is great for use in the top layers of your painting, but it dries more slowly. Safflower oil is therefore less suitable for thickly painted areas or lower paint layers. For the lower layers, we recommend using a white based on linseed oil.
Rembrandt oil paint has been developed through pure skill and artistic insight and is based on the best raw materials. These extra-fine quality oil colors have a uniform viscosity and are crafted with a high concentration of premium-quality pigments that offer the highest degree of lightfastness.
Pigment Color Code: PW4
Transparency: Semi-Opaque
Lightfastness: Excellent
Zinc White with Safflower Oil (104) are for top layers.
SKU Number

TAL01051042

MSRP

$16.95 / TU

Your Price

$12.71 / TU

Weight

0.25 LB

Quantity Available

3