Picture Varnish Matte Spray Can 12oz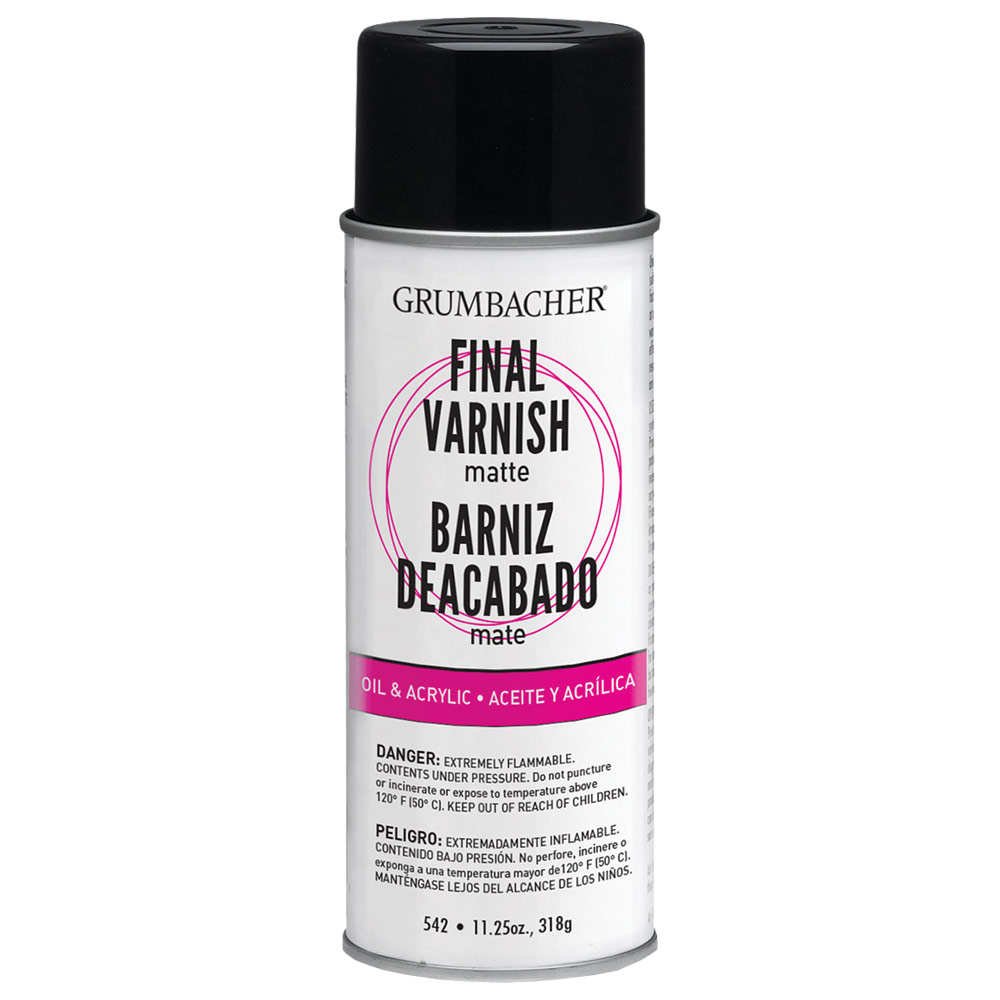 Picture Varnish Matte Spray Can 12oz

For hundreds of years the world has marveled at the works of art the "old masters" created during the Renaissance. Not only did their achievements arise from training and talent, but also from the techniques they used in preparing their materials. It wasn't until the 20th century that some of these formulas were rediscovered. Grumbacher has continued this tradition in our painting mediums, grounds and accessories. Not only do we excel in producing a vast range of quality oil color mediums, but also in producing modern formulas for acrylic and watercolor paints.

Grumbacher is dedicated to making sure that the original paint attributes are not compromised but enhanced through the use of painting mediums. These mediums thicken or thin without harming the color's adhesive, binding or film forming qualities. Myriad effects such as increased flow and rapid or slow drying may be achieved and these mediums have been proven to guard against yellowing and cracking over the course of many generations.
SKU Number

GRU542

MSRP

$19.70 / CN

Your Price

$13.79 / CN

Weight

0.95 LB

Quantity Available