Sculpey Original Sculpey Oven-Baked Polymer Clay 24lb White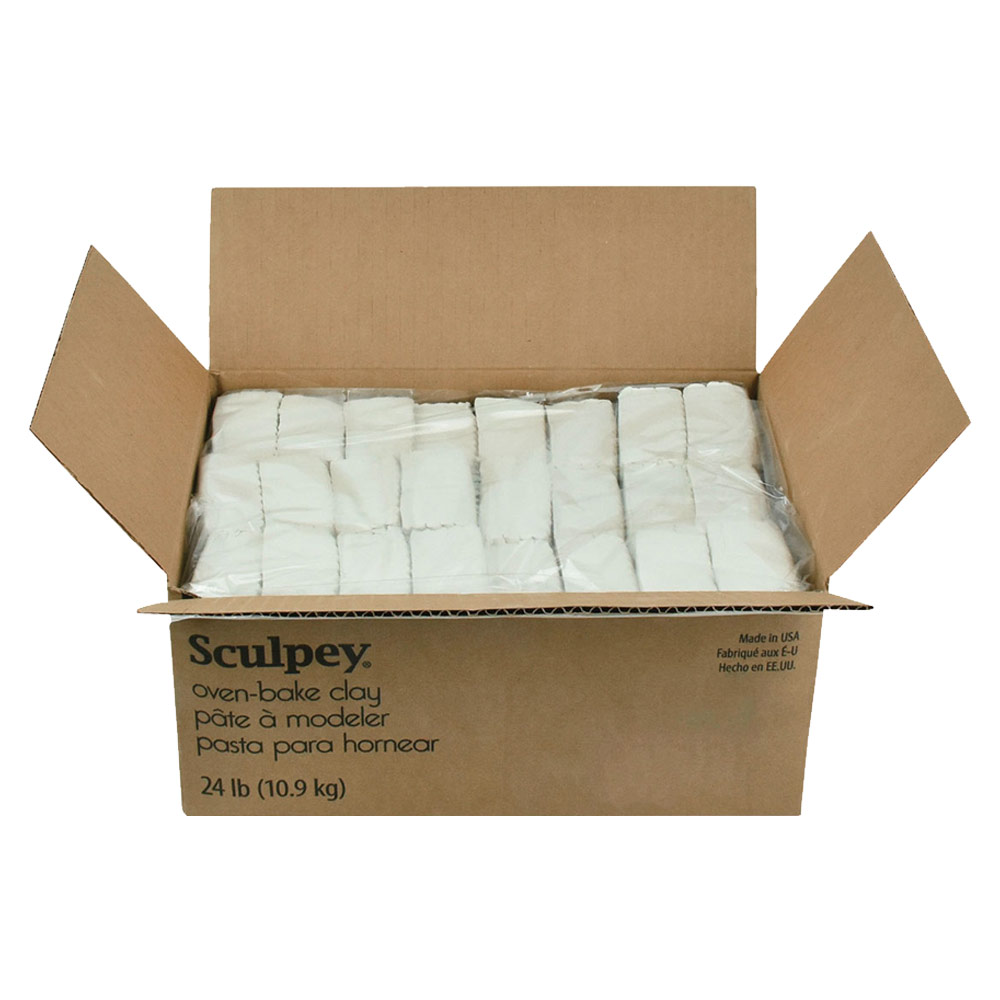 Sculpey Original Sculpey Oven-Baked Polymer Clay 24lb White


As America's first oven bake clay, Original Sculpey has been in the hands of kids, parents and teachers for generations. It is soft and easy to sculpt with making it great for kids and beginners! Stays soft until baked--Does not air dry. Remains soft and flexible until it is baked in your home oven. After baking, it can be sanded, drilled, carved and painted with water-based acrylic paints.
Bake at 275 F (130 C) for 15 minutes per 1/4 in (6 mm) thickness.
DO NOT MICROWAVE. DO NOT EXCEED THE ABOVE TEMPERATURE OR RECOMMENDED BAKING TIME.
Please make sure your work area is covered and you are not working on an unprotected surface. We recommend working on wax paper, metal baking sheet, or disposable foil. Uncured clay may damage unprotected furniture or finished surfaces. Be sure to cover your crafting area appropriately.
SKU Number

POLS24

MSRP

$186.99 / EA

Your Price

$177.99 / EA

Weight

24.00 LB

Quantity Available

0