Online Class: Urban Landscapes in Watercolor with Louisa McHugh 9/30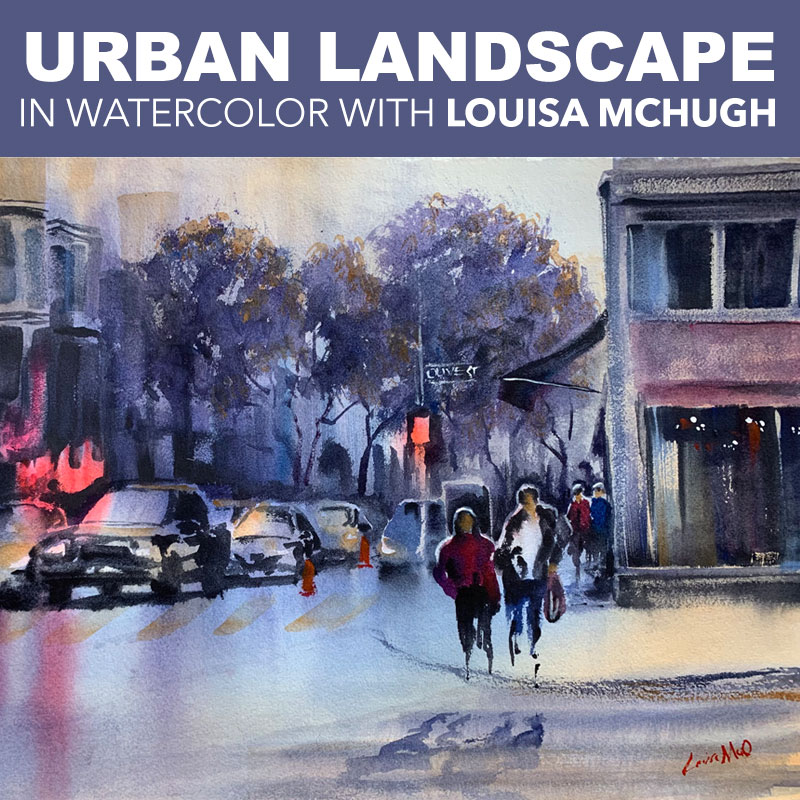 Online Class: Urban Landscapes in Watercolor with Louisa McHugh 9/30

Date: Thursday September 30, 2021
Time: 10am-1pm PST
Instructor: Louisa McHugh
Price: $45

During this online workshop with artist Louisa McHugh, learn to paint the urban landscape with watercolor. Louisa will demonstrate how to paint a new painting each week, allowing students to follow along step by step. She will cover color mixing, painting with a limited palette, painting buildings and people, and composition during this series. Please note this is a hybrid class, Louisa will be teaching this course simultaneously while teaching in person.

Suggested materials:

Sketch pencil (H), sharpener, kneadable eraser, palette knife, paper towels, xacto knife, toothbrush, spray bottle, natural sponge, masking fluid, masking tape, Fabriano Artistico w/c paper, waterproof surface to paint on and tape paper to. Sennelier watercolor tubes: French Ultramarine, Phthalo blue, Turquoise green, Scarlet lacquer, Chinese orange, Rose Madder lake, Quinacridone gold, Lemon yellow, Sennelier yellow deep, Raw sepia, Payne's grey. Brushes: #10 Round, #4 Quill Mop, #2 Rigger, 1" Flat.
Please sign up by 9/28 to ensure you receive the link for the class in time. We will email you the link to join, room code and password the week of the class.

Limited to 10 students. If the Quantity Available below is 0, this class is sold out.
SKU Number

OLCLM0930

MSRP

$45.00 / EA

Your Price

$45.00 / EA

SALE PRICE

Weight

0.00 LB

Quantity Available

9