Online Class: Scratch & Pour with Liquitex 10/30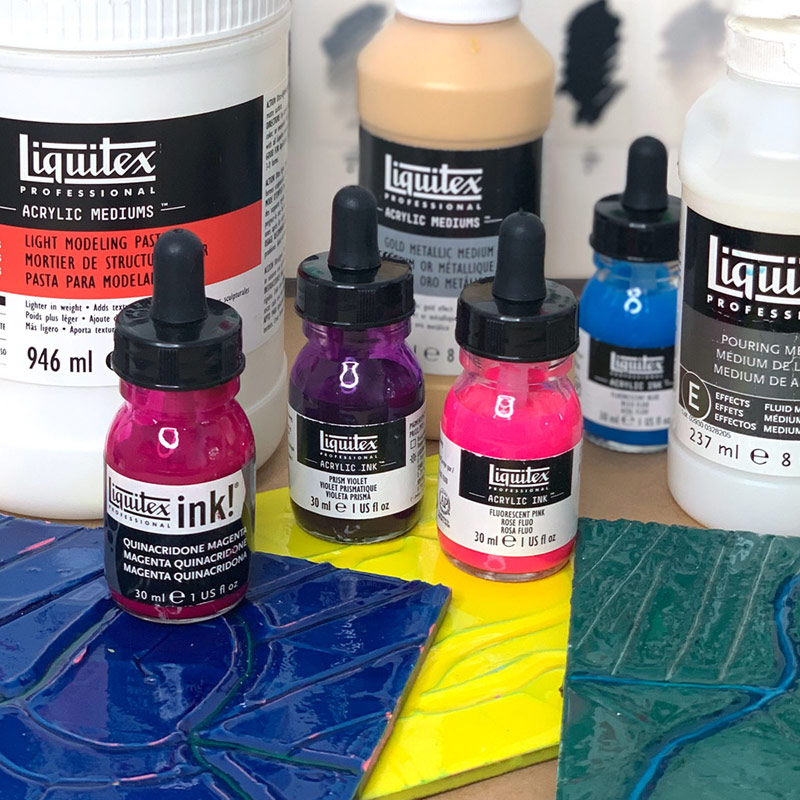 Online Class: Scratch & Pour with Liquitex 10/30

Please note this class has been rescheduled for October 30 2021 at 11am pst.

Date: Saturday October 30, 2021
Time: 11am-1pm PST
Instructor: Daniela Campins
Price: $15

During this live online workshop TFAC artist Daniela Campins will guide participants through a four layer painting process inpired by landscape. Layer Liquitex mediums(light modeling paste, pouring mediums) and color combinations. In addition, participants will learn about composition, color mixing, and viscosities. Techniques include underpainting, impasto painting, sgraffito, and pouring. Please note Daniela will be teaching this course simultaneously while teaching in-person.

Materials Provided:

Liquitex pouring medium, Liquitex iridescent pouring medium, Liquitex light modeling paste, Liquitex inks and panel.

This class is limited to 10 students for the online section. If the class is sold out, you will no longer be able to sign up. If you wish to be added to the waitlist please email catalyst@artsupplywarehouse.com

We will email you the link to join, room code, and password the week of the class.
SKU Number

OLCLQ1030

MSRP

$15.00 / EA

Your Price

$15.00 / EA

Weight

2.50 LB

Quantity Available

9