On Demand Class: Paint a Blue Winged Warbler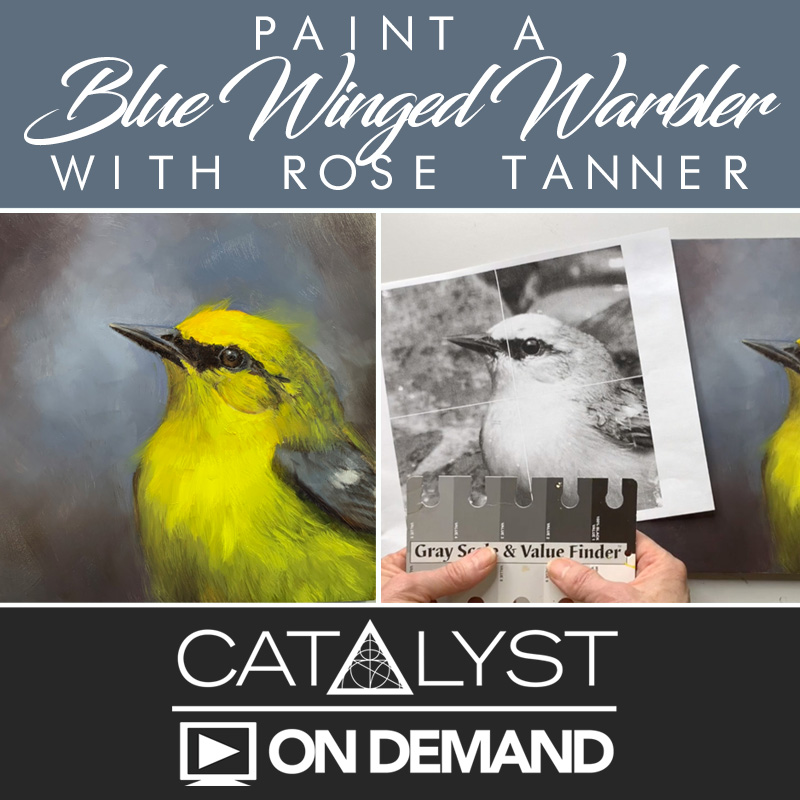 On Demand Class: Paint a Blue Winged Warbler

Instructor: Rose Tanner Price: $39 During this on-demand class perfect for beginner/ intermediate oil painters learn how to paint a Blue Winged Warbler (acrylic painters welcome). Rose Tanner will walk you through drawing, painting, brushwork and color mixing techniques step by step. By the end of this tutorial, you will know how to complete a bird painting from start to finish. You will be able to work with the dark colors on your palette so that the light colors appear brighter and more beautiful. You will have access to the recorded class for up to one year, allowing you to pause, rewind, and paint whenever convenient. This course includes a painting critique from Rose, she is also available for questions through email. Link and password to access the video will be provided within 48 hours of signing up by Rose Tanner. You will have access for one year after you receive the link and password. This link and password is for individual use, one sign up is equal to one person. Suggested materials: Winsor & Newton oil paint Titanium White, Cadmium Yellow Lemon, Cadmium Yellow Light, Yellow Ochre, Permanent Rose, Rembrandt Transparent Oxide Brown, Cobalt Blue Light. Princeton Synthetic Mongoose Brushes Round 4, Fan Blender, Princeton Aspen Bright 4 and 8, Medium Soft Blender Brush, Medium Comber or Grass Brush, and 2-3 detail brushes. Ampersand panel (Cradled Gessobord or Artist panel smooth 8x10 or 10x10), paper towel, Gamsol, brush tank, palette, palette knife, Walnut oil (optional) Limited to 20 students. If the Quantity Available below is 0, this class is sold out.
SKU Number

ODCPB0126

MSRP

$39.00 / EA

Your Price

$39.00 / EA

Weight

0.00 LB

Quantity Available

20