On Demand Class: Landscape Series with Kristen Olson Stone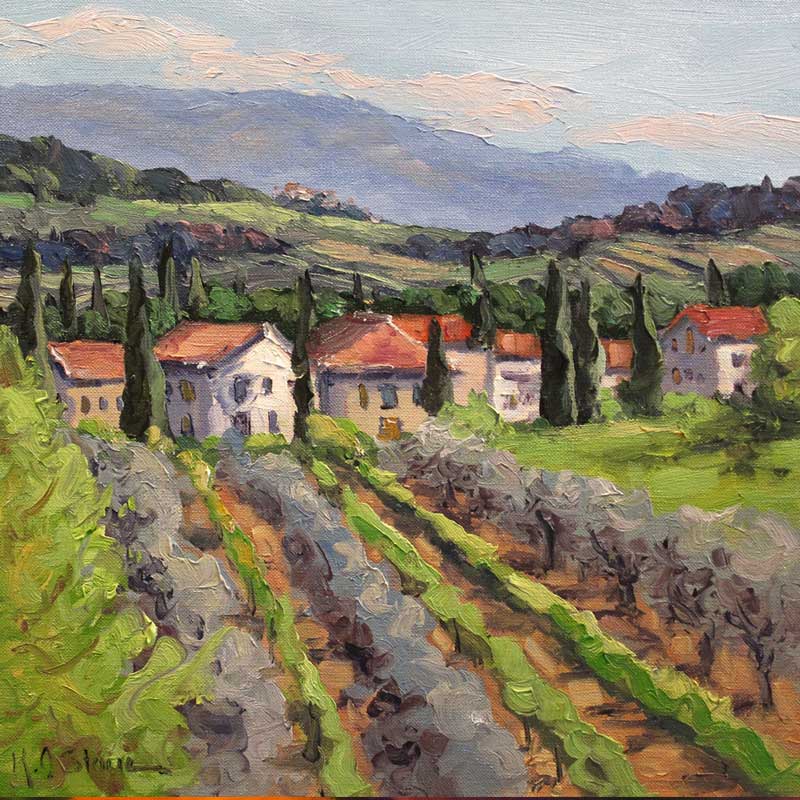 On Demand Class: Landscape Series with Kristen Olson Stone

Instructor: Kristen Olson Stone
Price: $190

Paint three landscapes during this recorded course. Suitable for oil or acrylic artists and for beginning through advanced painters. Learn to paint texture on the facade of the stone front of a 12th Century Tuscan home and plants with bold strokes of color in a wet-on-wet tech- nique. Next paint a Tuscan town learning how to design the foreground to lead the eye and paint the layers of mountains and hills to add depth. Last, paint a scene from The North Shore of Hawaii. Paint wet and dry sand, a breaking wave, a large tree and clouds. After completing this course you will be ready to paint anything on your next vacation.
Suggested materials:
You can use traditional oil paints, solvent-free oil paints or acrylics. You should have at least 1 blue, 1 yellow and 1 or 2 reds plus white. I usually like to have a warm and cool of each hue plus white. You can paint on any size canvas, plus paper towels, water or paint thinner and a variety of brushes.
Limited to 20 students. If the Quantity Available below is 0, this class is sold out.
Once you sign up for the class the instructor will reach out to you in 24-48 hours to give you access to the videos. You will have access to this video forever.
SKU Number

ODCKS0226

MSRP

$190.00 / EA

Your Price

$190.00 / EA

Weight

0.00 LB

Quantity Available

20