On Demand Class: Bruynzeel Watercolor Pencils and Van Gogh Watercolor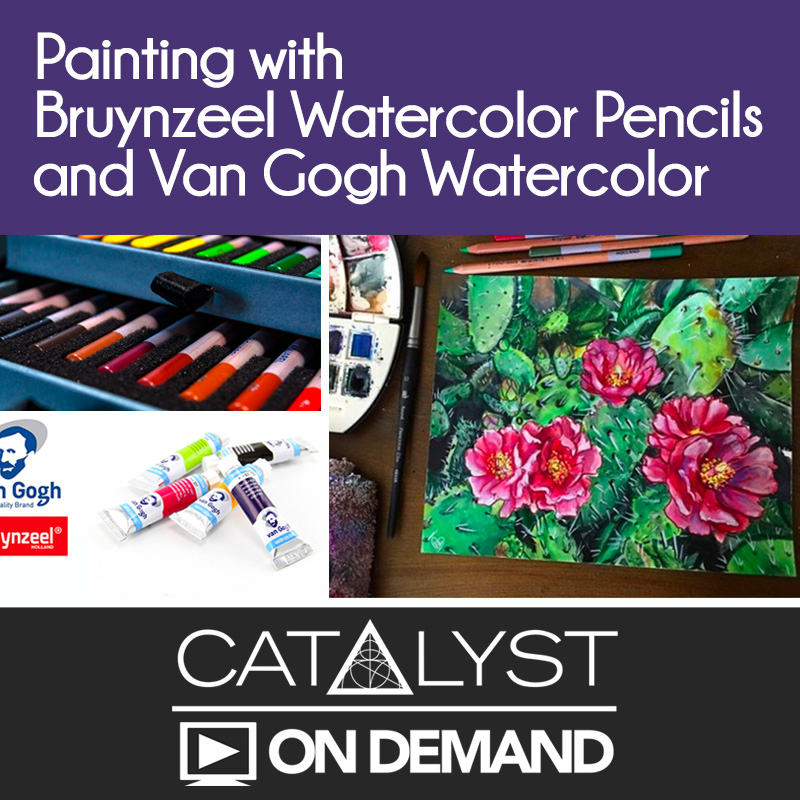 On Demand Class: Bruynzeel Watercolor Pencils and Van Gogh Watercolor

Instructor: Vic Hollins
Price: $25

During this class Vic Hollins will cover the basics of the properties and features of Bruynzeel Watercolor pencils and Van Gogh Watercolor paints. Students will learn how to use the gestural qualities of watercolor together with the structure of watercolor pencils and how to incorporate these techniques and materials into their own artwork.
Reference materials, link and password to access the video will be provided within 48 hours of signing up. You will have access for one month after you receive the link and password. This link and password is for individual use, one sign up is equal to one person.
Provided materials: Van Gogh watercolor dot card with Azo Yellow Light, Perm Red Light, Prussian Blue, 12 color pack of Bruynzeel Aquarelle Pencils, 2 sheets of Van Gogh watercolor paper.
Limited to 19 students. If the Quantity Available below is 0, this class is sold out.
Once you sign up for the class use the password provided on your invoice to access the recorded class. The links for the video and the references are availble below:
SKU Number

ODCRT0109

MSRP

$25.00 / EA

Your Price

$25.00 / EA

SALE

Weight

2.00 LB

Quantity Available

6