On Demand Class: Alla Prima Charcoal Portraiture with Julia Maddalina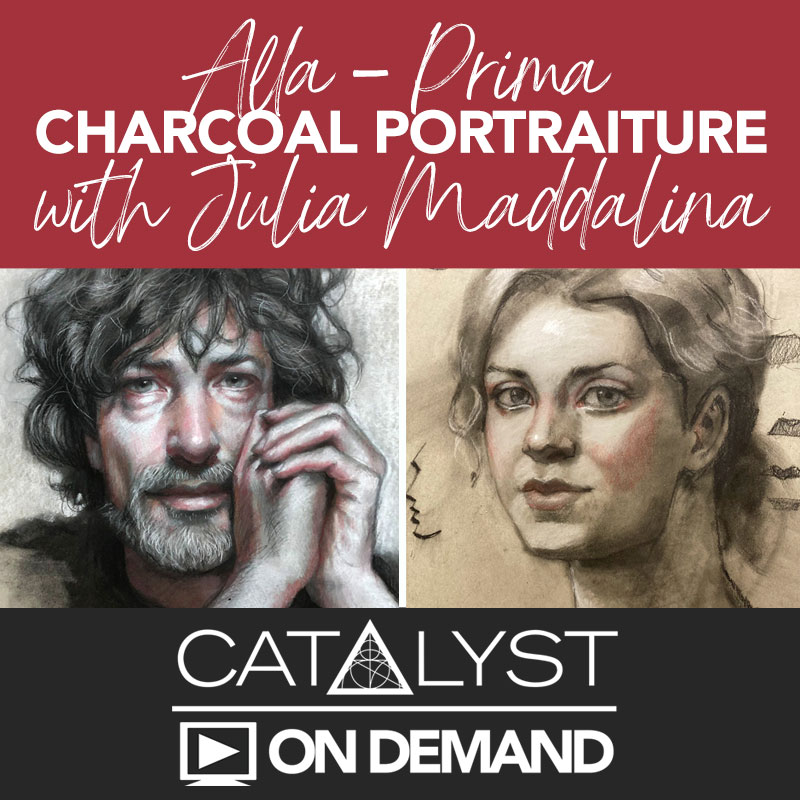 On Demand Class: Alla Prima Charcoal Portraiture with Julia Maddalina

Instructor: Julia Maddalina
Price: $30

During this pre recorded workshop with Artist Julia Maddalina learn how to quickly and accurately lay in the ground work for an Alla Prima Portrait using General's Charcoal and Pan Pastel Products. Julia will be demonstrating a range of drawing techniques from effectively laying int he structure of your subject, to the finer details of the portrait.
We will email you the password to access the video within 48 hours of signing up. You will have acess for one month after you receive the link and password. This link and password is for individual use, one sign up is equal to one person.
Materials Suggested:
General's Charcoal White 558, General's Charcoal 557: HB, 2B, 4B, Factis Pen Style eraser BM2, General's Kneaded eraser, Stump, Litle Red Pencil Sharpener from General's, Pan Pastel Black, Sofft Knive No. 4, Strathmore Toned tan paper. (available to purchase as a kit)
Limited to 15 students. If the Quantity Available below is 0, this class is sold out.
Once you sign up for the class use the password provided on your invoice to access the recorded class. The link for the video is availble below:
Alla Prima Charcoal Portraiture Recorded Class
SKU Number

ODCDR0206

MSRP

$30.00 / EA

Your Price

$30.00 / EA

Weight

0.00 LB

Quantity Available

4