On Demand Class: Acrylic Landscapes with Joe A Oakes "Foothills Trail"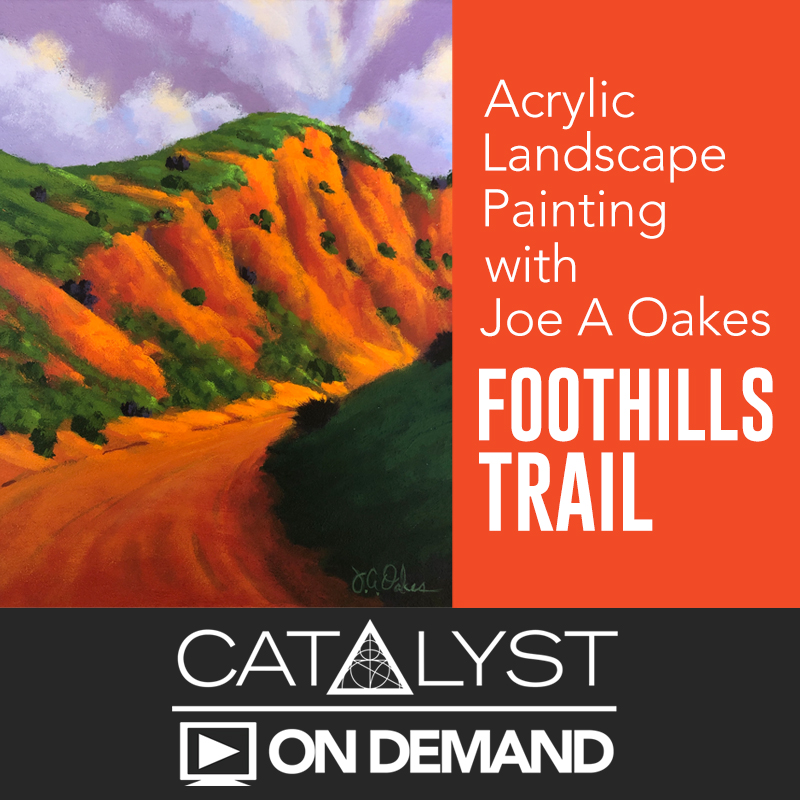 On Demand Class: Acrylic Landscapes with Joe A Oakes "Foothills Trail"

Instructor: Joe Oakes
Price: $30


Learn to paint the above acrylic landscapes step by step with guidance from artist Joe A Oakes during this recorded workshop. Joe will cover color mixing, materials, painting techniques, and more while you paint "Foothills Trail." You will have access to the recorded class for up to one month allowing you to pause, rewind and paint whenever is convenient for you. You will also have access to reach out to Joe directly with any questions, or for feedback during this time as well.

We will email you the reference photo, link and password to access the video within 48 hours of signing up. You will have acess for one month after you receive the link and password. This link and password is for individual use, one sign up is equal to one person.

Suggested materials:

Purchase one of the Joe A Oakes M. Graham Acrylic sets which includes Princeton Ashley Bristle Brushes in Round #4, Filbert #6, Flat #8, M. Graham 2oz tubes of Alizarin Crimson, Cadmium Yellow, Ultramarine Blue, Titanium White, the 8 set includes additional tubes of Quinacridone Rose, Hansa Yellow, Manganese Blue and Paynes Gray.

GRH224SET 4 Color Set with Brushes

GRH228SET 8 Color Set with Brushes (recommended)

You also need:

11x14 studio canvas, paper towel or cloth rag, pallette, water cup, and misting bottle.

Limited to 20 students. If the Quantity Available below is 0, this class is sold out.
SKU Number

ODCAL0822

MSRP

$30.00 / EA

Your Price

$30.00 / EA

Buy More Price

$30.00

Weight

0.00 LB

Package Dimensions

0.00" x 0.00" x 0.00"

Quantity Available

19