Magic-Sculpt Resin and Hardener 5 Lbs. Kit (Gray)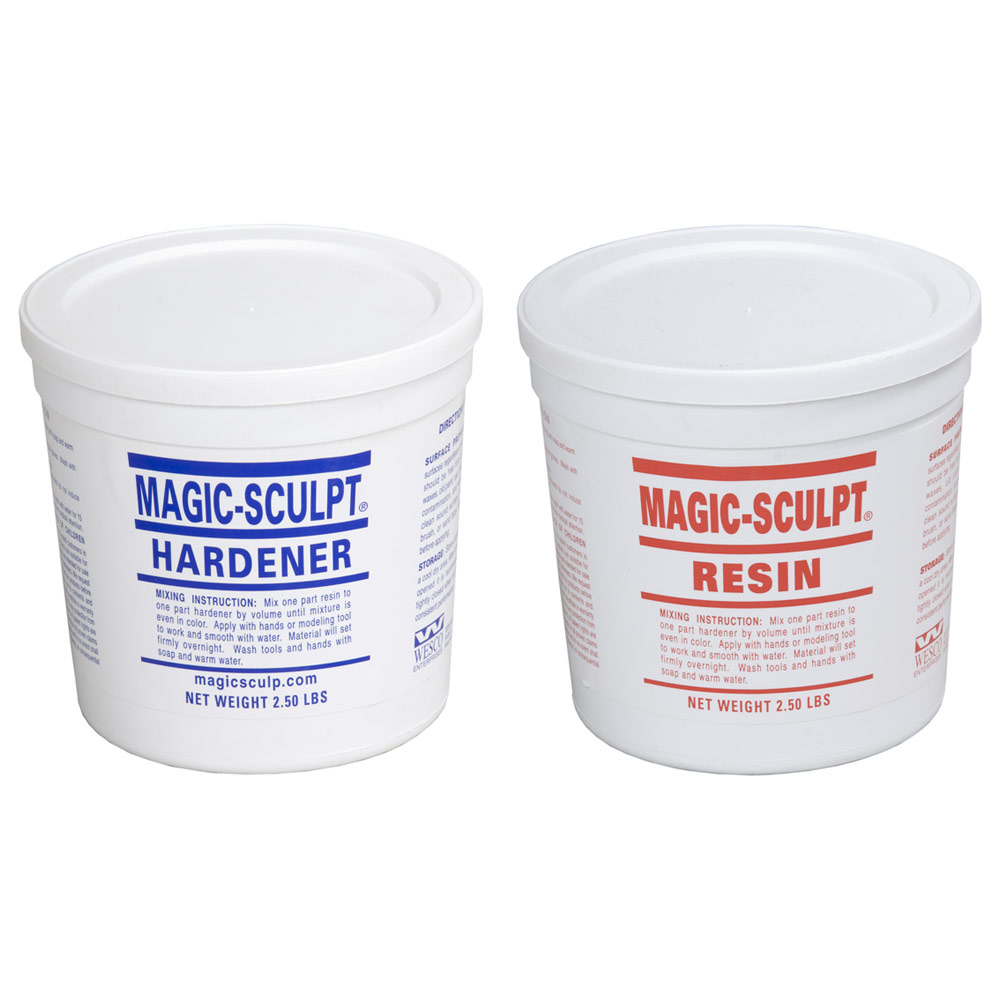 This 5 lb kit of Magic Sculpt is a superior modeling compound used by professional and novice sculptors alike. Magic Sculpt is a gray, two part epoxy putty, very similar to modeling clay, that sets to a rock hard consistency in a matter of hours when mixed in equal parts.

Magic Sculpt is great for basing, sculpting, and filling out models. Very handy around the house and shop. This product is a must have for the serious crafter or do-it-yourself.

To use Magic Sculpt, you simply mix equal parts of the resin and hardener, then knead together until a uniform color is obtained. It can then be shaped, sculpted and smoothed with a wet finger or modeling tools. It will harden in 1 1/2 to 3 hours. Magic Sculpt will adhere tenaciously to most any surface, and can be sanded and painted when hard. Easily mixed with good adhesion to almost any clean surface. Excellent malleability, akin to oil clay. Surfaces may be smoothed out with water. May be cleaned up with soap and water. Completely inert when cured and readily accepts paint. Sets with no measurable shrinkage and may be sanded, ground, or drilled when hard. Product as an indefinite shelf life.
SKU Number

WESEC10

List Price

$43.99

Unit

/ EA

Your Price

$36.58

Buy More Price

Weight

4.15 LB

Package Dimensions

8.50" x 5.00" x 5.00"

Quantity Available

6