Liquitex Basics Acrylic 4oz Titanium White 3 Pack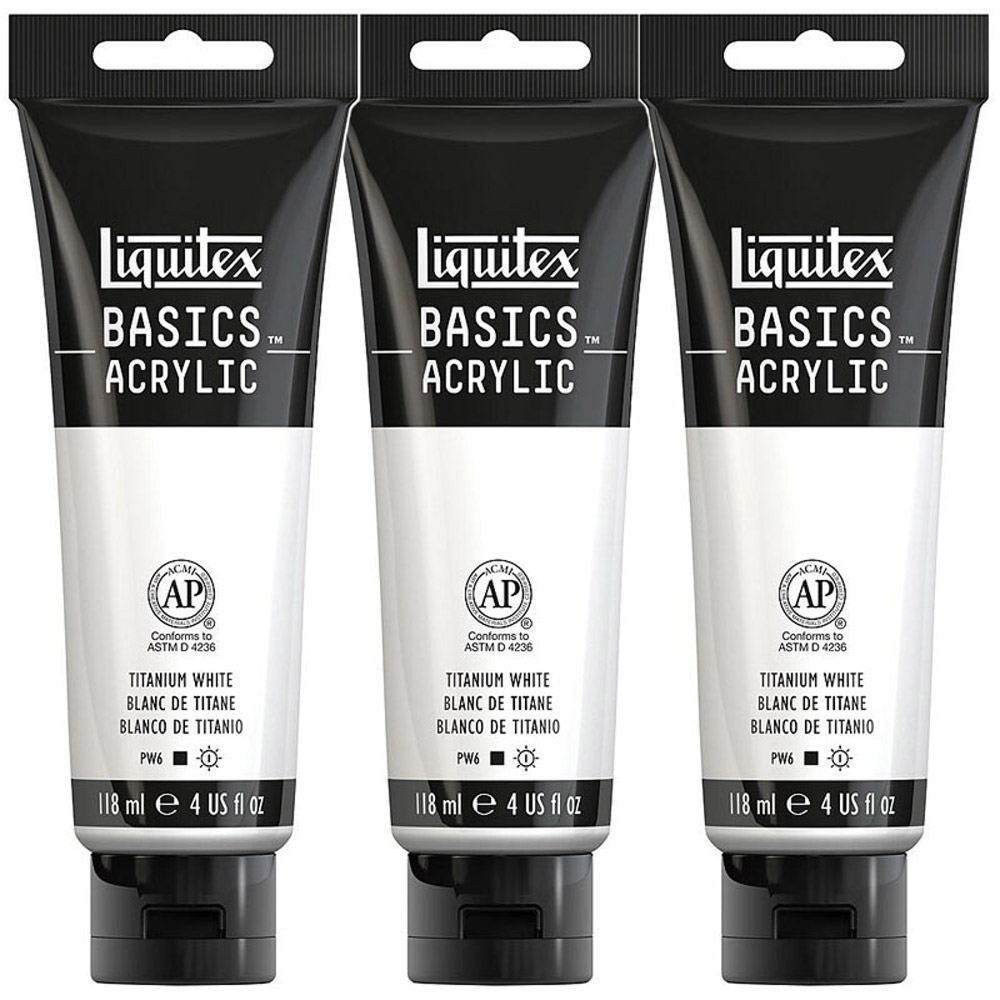 Liquitex Basics Acrylic 4oz Titanium White 3 Pack


For a limited time, get this great deal on three 4 oz tubes of Titanium White Liquitex Basics Acrylic!
Liquitex Basics paint in Titanium White (432) is a brilliant white single pigment color, which offers the strongest, most opaque of all whites with excellent lightfastness. Titanium white is an inorganic pigment introduced in the early 1900s from titanium dioxide and is named after Titan. It's still the world's primary pigment for whiteness, brightness and opacity.
All Liquitex paints use the highest quality pigments and go through the same rigorous manufacturing process. The only difference is that Basics uses a lower concentration of pigment than the Liquitex professional paints. For Basics, fine art pigments are selected and milled using the latest basket bead-mill technology, in the same way as Soft and Heavy Body Acrylics. Pigments are ground with tiny reinforced ceramic beads to give fine dispersion, great color development, strength and brightness, before being added to the acrylic emulsion. Which means they're made with the same lightfast, fine art pigments Liquitex uses in the professional range, but just a lighter load.
Pigment Color Code: PW6
Fully AP certified for safety & educational use.
SKU Number

LIQ1049432

MSRP

$28.17 / PK

Your Price

$20.99 / PK

Weight

1.20 LB

Quantity Available

8