Liquitex Professional Heavy Body Acrylic 6 x 59ml Set Iridescents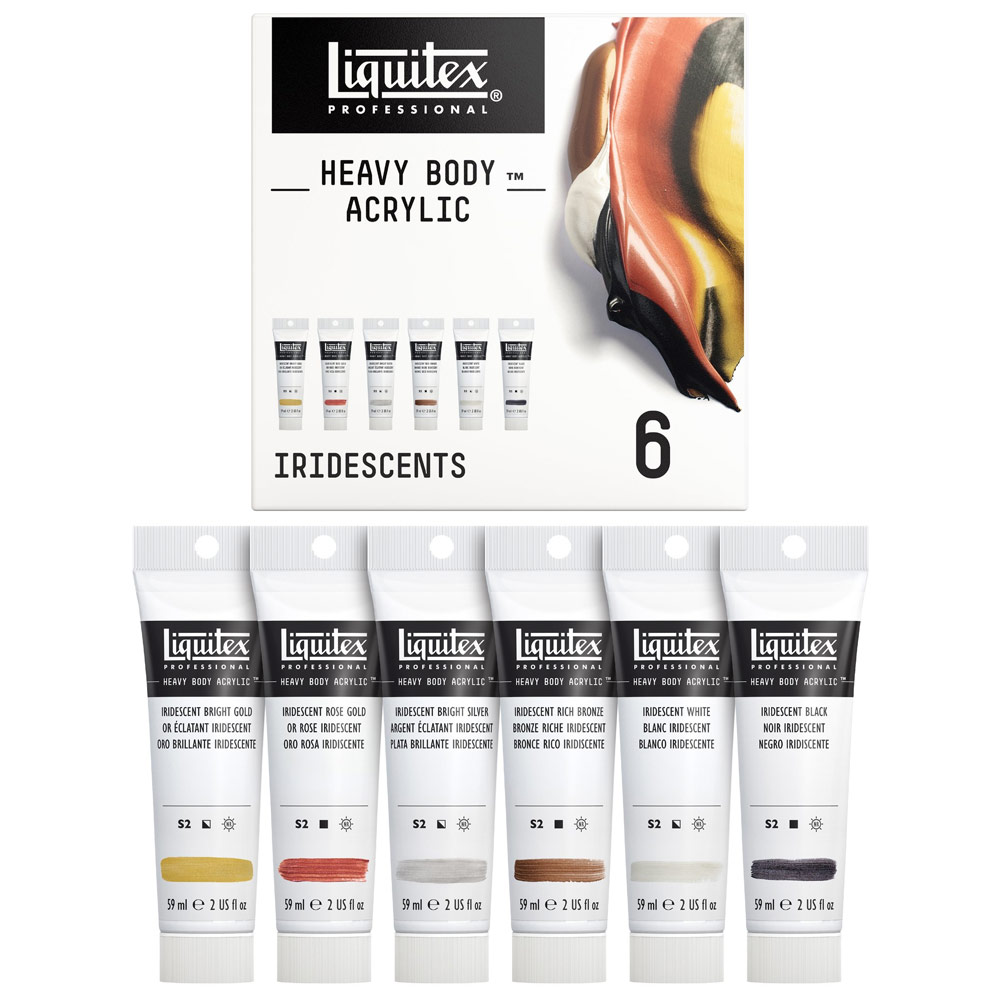 Liquitex Professional Heavy Body Acrylic 6 x 59ml Set Iridescents


Heavy Body Acrylic is Liquitex highest viscosity professional acrylic. This set brings together a selection of iridescent colors to help you build your metallic palette.
All Liquitex paints use the highest quality pigments and go through the same rigorous manufacturing process. For Professional Heavy Body, fine art pigments are selected and milled using the latest basket bead-mill technology. This results in thick, high viscosity, pigment-rich professional acrylic color, ideal for impasto and texture. With a high concentration of lightfast artist-quality pigment and a satin finish, Heavy Body Acrylic gives you rich, permanent color, with crisp brush strokes and knife marks.
Set includes: 6 x 59ml Liquitex Professsional Heavy Body Acrylic: Iridescent Rose Gold, Iridescent Black, Iridescent Bright Gold, Iridescent Bright Silver, Iridescent White & Iridescent Rich Bronze.
SKU Number

LIQ3699384

MSRP

$79.79 / ST

Your Price

$55.99 / ST

Weight

0.00 LB

Quantity Available

5