Iwata Eclipse Takumi Side Feed Airbrush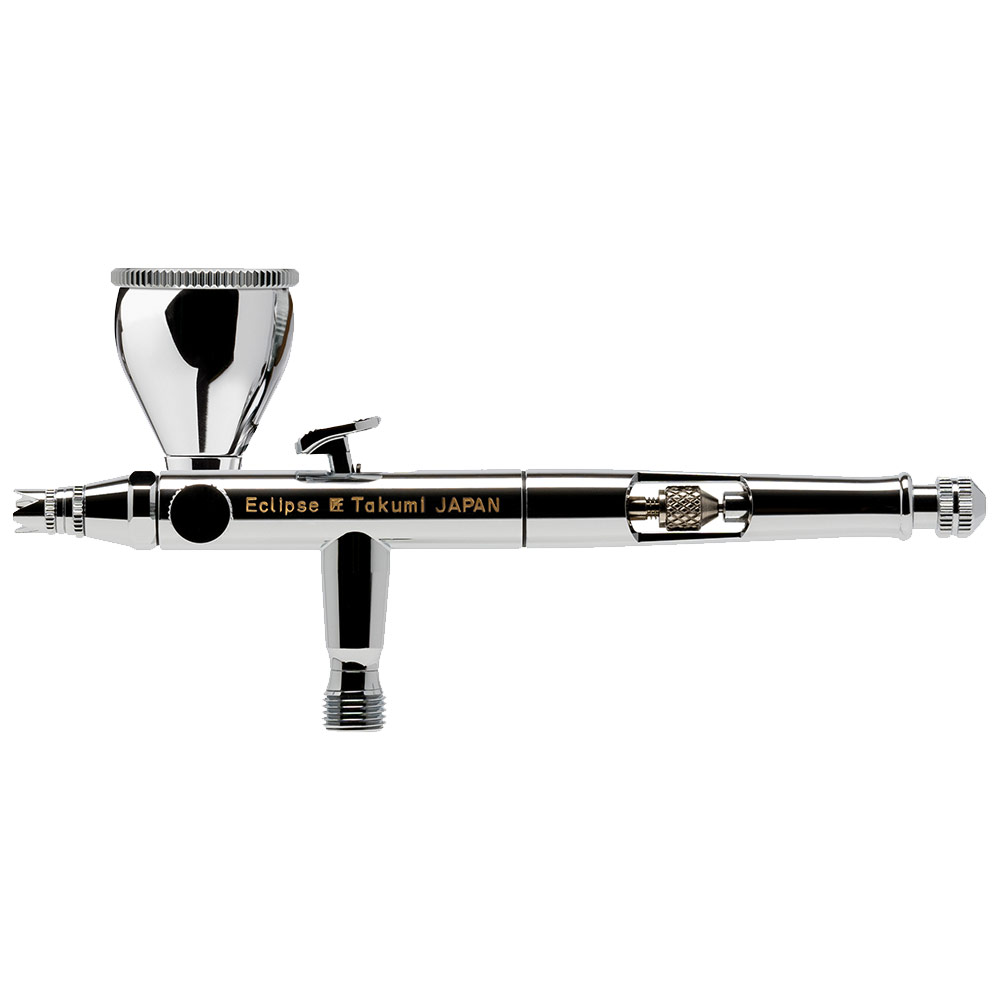 Iwata Eclipse Takumi Side Feed Airbrush

Mastering a craft might take a lifetime. Hours of practice and years of study until the hand and the mind become one: until there is no distance between the imagination and the materials. In Japan, such skilled artisans are called Takumi. Iwata Eclipse Takumi Side Feed Airbrush has a redesigned, compact body style that makes it exceptionally balanced in the hand. This, combined with a new gravity assisted side feed cup and siphon cut lid improves paint flow, making Takumi remarkably responsive. The two-piece 0.24 oz / 7 ml cup design disassembles for easy cleaning. Who sprays with Iwata Eclipse Takumi Side Feed Dual Action Airbrush? Artisans looking for unparalleled responsiveness and balance. Those who want an inspired gravity assisted two-piece side feed cup design with siphon cut lid that vastly improves paint flow and minimizes clogging when compared to old-style cups. Professional Painters and hobbyists spraying fine to wide level of detail. Those who want the ease of Eclipse's compression fit drop in nozzle. Right or left-handed users. 0.10 oz / 3 ml cup option sold separately.
SKU Number

IWTECL350T

MSRP

$209.00 / EA

Your Price

$198.50 / EA

Weight

0.25 LB

Quantity Available

3