Iwata Eclipse CS Gravity Feed Airbrush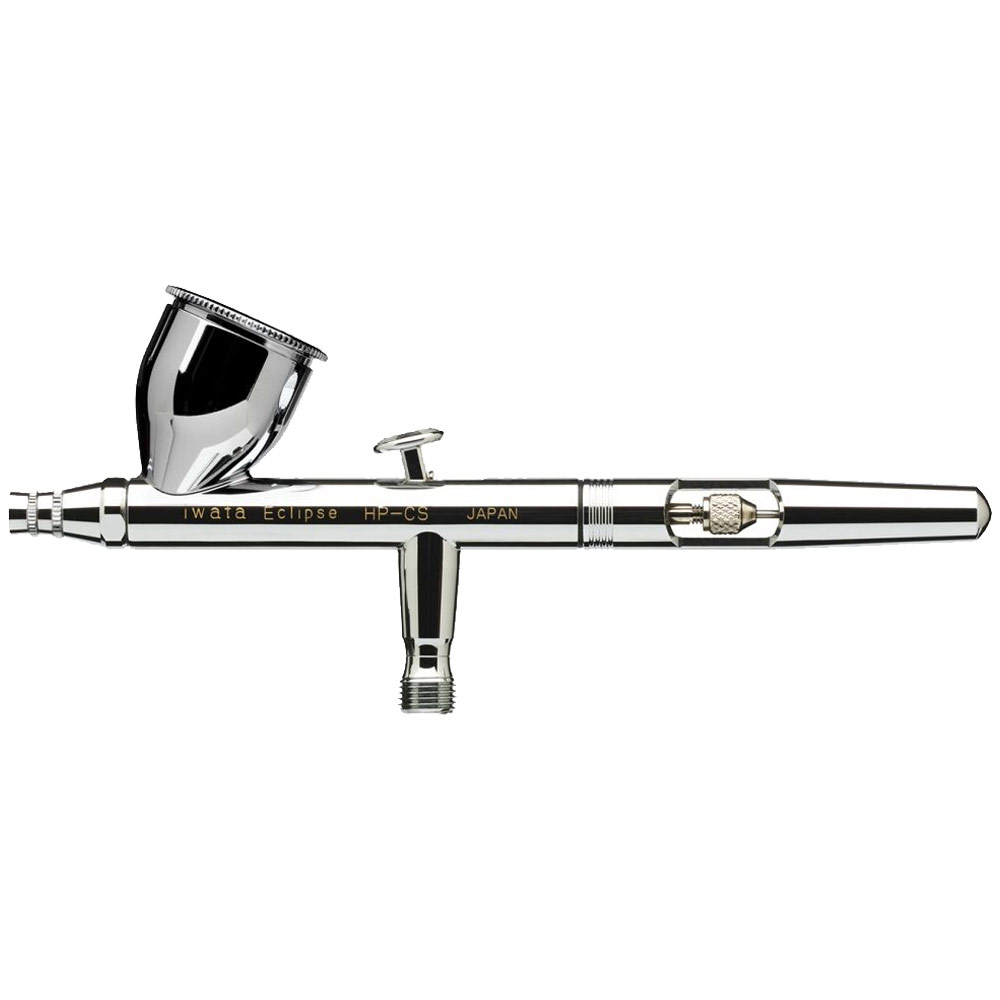 This multi-purpose, high-paint-flow, high-detail Eclipse Series airbrush covers a wide range of uses. Commonly used to spray premixed or heavier paints, it is well suited for uses demanding precise control of spray when applying moderate-to-large amounts of paint to a variety of surfaces and to various-sized areas. This Eclipse Series brush has established a new benchmark for excellence in an all-purpose airbrush.



- Gravity-feed airbrush features a unique 0.35-mm needle and nozzle combination
- Used for fine-detail spraying, but has high-paint-flow capacity
- Generous 1/3 oz. sized cup is designed with a new funnel shape, which makes for easy clean up
- Our new featured mini compressor is an Oil-less Maintenance-Free 1/8HP Auto-Stop (Preset at 60 PSI)
- Unique automatic on/off shutoff switch, it only operates when you are airbrushing.
SKU Number

IWTECL4500

List Price

$187.25

Unit

/ EA

Your Price

$159.00

Buy More Price

$159.00

Weight

0.16 LB

Package Dimensions

4.40" x 7.80" x 2.20"

Quantity Available

2