Iwata CUSTOM MICRON Side Feed Dual Action Airbrush Takumi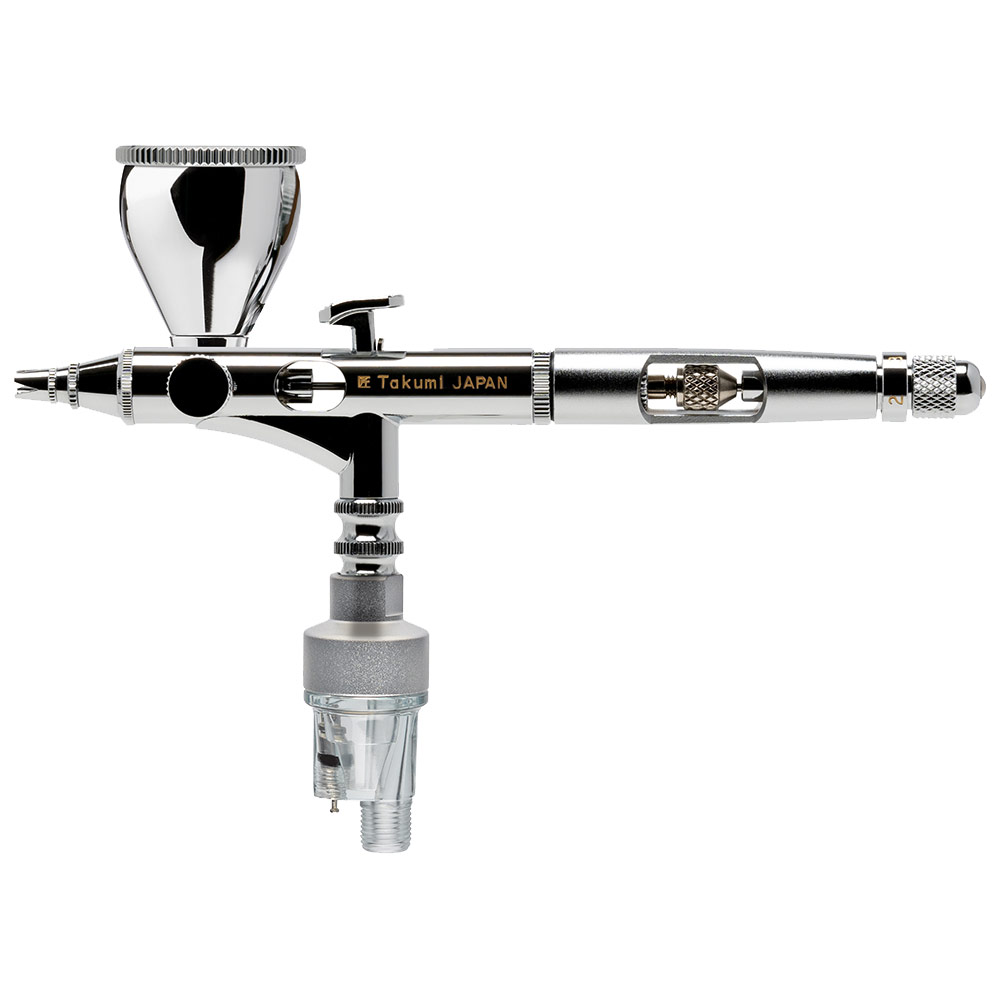 Iwata CUSTOM MICRON Side Feed Dual Action Airbrush Takumi


Iwata Custom Micron Takumi Side Feed Airbrush, first and foremost, has all of the spray attributes of Iwata Custom Micron airbrushes. In addition this side feed model also includes a redesigned, compact body style for improved control and balance. This, combined with a new gravity assisted side feed cup improves paint flow, making Takumi remarkably responsive. The two-piece 0.24 oz/7 ml cup design disassembles for easy cleaning and siphon cut lid helps reduce paint build-up.
Mastering a craft might take a lifetime. Hours of practice and years of study until the hand and the mind become one: until there is no distance between the imagination and the materials. In Japan, such skilled artisans are called Takumi.
Airbrush includes: 1 x Iwata Custom Micron Takumi Airbrush
Spray Scale: Extreme Detail to Medium
Optimal Working Pressure: 12 - 15 psi (0.08 - 0.10 Mpa)
Head System: C1 - Needle, Nozzle, Nozzle Cap
Feed Style: Side
Nozzle Type: Screw On
Paint Capacity: 0.24 oz (7 ml)
Action: Dual
Iwata nozzle spanner that is used to remove the nozzle for cleaning and Iwata Lube, which lubricates the needle and main lever mechanism.
SKU Number

IWTICM350T

MSRP

$614.25 / EA

Your Price

$514.50 / EA

Weight

0.25 LB

Quantity Available

4