In the Studio: Painting with Cobra Water Mixable Oil Paint 3/18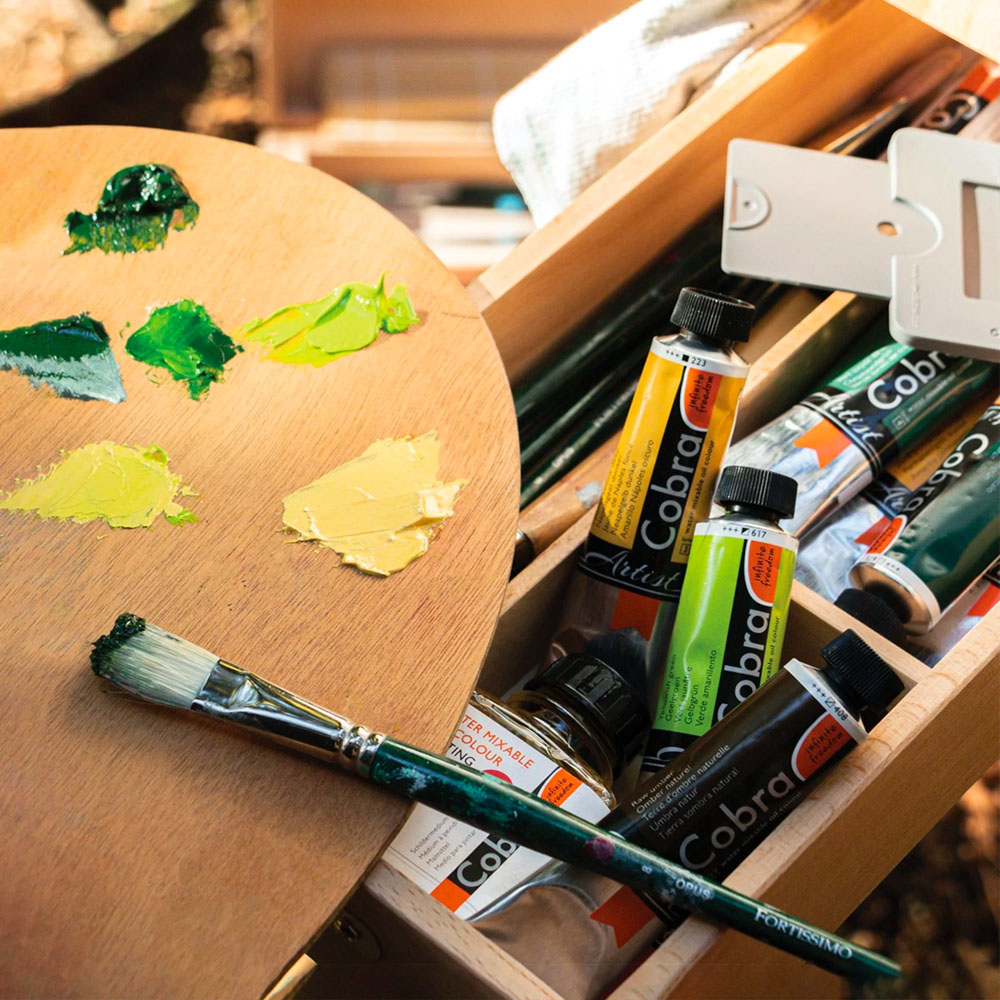 In the Studio: Painting with Cobra Water Mixable Oil Paint 3/18

Date: Saturday, March 18, 2023
Time: 10:30am-12:30pm PST
Instructor: Jeffery Olson
Price: $10 (receive a coupon when you attend the class)

Are you an oil painter looking for a healthy alternative to solvents in the studio? Interested in experimenting with oils for the first time but are intimidated by the process? Curious as to quality of and how water-mixable oil paints work? Whatever your motivation, join us for an informative and revealing look into the history of oils painting, the working properties of the medium, and what goes into making an oil water mixable. Join us in welcoming Jeff Olson, the Art education Director for Royal Talens North America as he demonstrates Cobra Water Mixable oils and the infinite freedom of painting without solvents!
Materials Provided:Cobra Artist Primary Mix Set (each student will receive one to take home with them), and the following items will be provided for use in class: Cobra painting paste, cobra painting medium, oil painting paper, brushes and palette knives.
Please note this class is limited to 18 students.
Location: Catalyst, 6630 Westminster Blvd, Westminster, CA 92683
SKU Number

CATRT0318

MSRP

$10.00 / EA

Your Price

$10.00 / EA

Weight

0.00 LB

Quantity Available

0