In the Studio: Loose Realism with Sarah Sedwick 10/01 - 10/03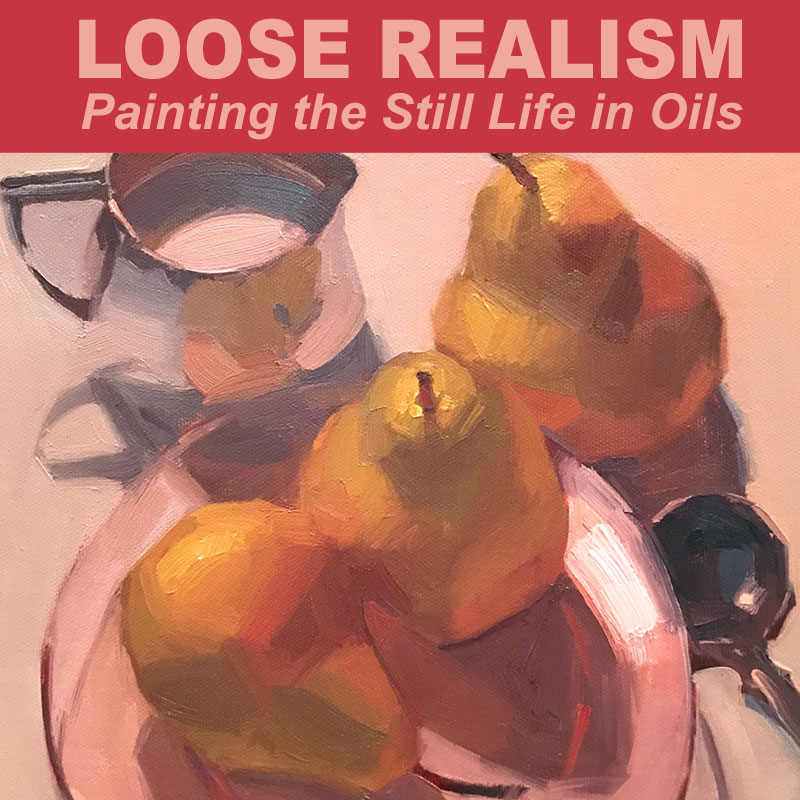 In the Studio: Loose Realism with Sarah Sedwick 10/01 - 10/03

Date: Friday, Saturday, and Sunday, October 1-3, 2021
Time: 9:30am - 4:30pm PST
Instructor: Sarah Sedwick
Price: $450

Paint Looser and more confidently during this three-day workshop with Oregon artist Sarah Sedwick! Take a step-by step approach to alla prima oil painting, from black-and-white studies to brilliant color. Build a beautiful composition with live and movement, and get a new perspective on the still life. Instead of struggling with overworking your paintings, practice STOPPING SOONER to keep the fresness you crave in your work!
Working with a split-primary palette of six colors and white, you'll learn Sarah's favorite painting exercises to warm up for a studio day, get back into the groove after some time away from the easel, or simply shake things up! Explore how limitations can set you free, creating a painting in 20 brushstrokes, and another in 20 minutes. Learn the fundamentals of good design, and walk step-by-step through Sarah's alla prima process, creating a dynamic still life from start to finish!

Sarah will demonstrate, and work with each student individually. Instruction is in oils, and arylics are welcome - particularly Open acrylics, that stay wet longer.
All levels welcome, age 15 and above.

About the Instructor:
Sarah Sedwick is a prolific painter of still lifes inspired by color combinations and perceptual effects. All are painted from life. Born in Cleveland, Ohio, Sarah earned a BFA in Illustration from The Maryland Institute, College of Art in 2001. Based in Oregon, She has been teaching workshops on alla prima still life and portraiture around the country since 2013, and internationally beginning in 2022! Her teaching philosophy is simple: the more you paint, the more you improve. Removing the blocks that keep us from the canvas is key. Loosen up, let go of perfectionism, and watch the results unfold!

Materials List

This in person workshop is limited to 10 students to allow for social distancing. All students and instructor are required to be wearing maks through the class. No eating and drinking will be allowed indoors.

If the Quantity Available below is 0, this class is sold out.
SKU Number

CATSS1001

MSRP

$450.00 / EA

Your Price

$450.00 / EA

Weight

0.00 LB

Quantity Available

10