In the Studio: Charcoal Portraiture from a model with Andrew Cortez 3/26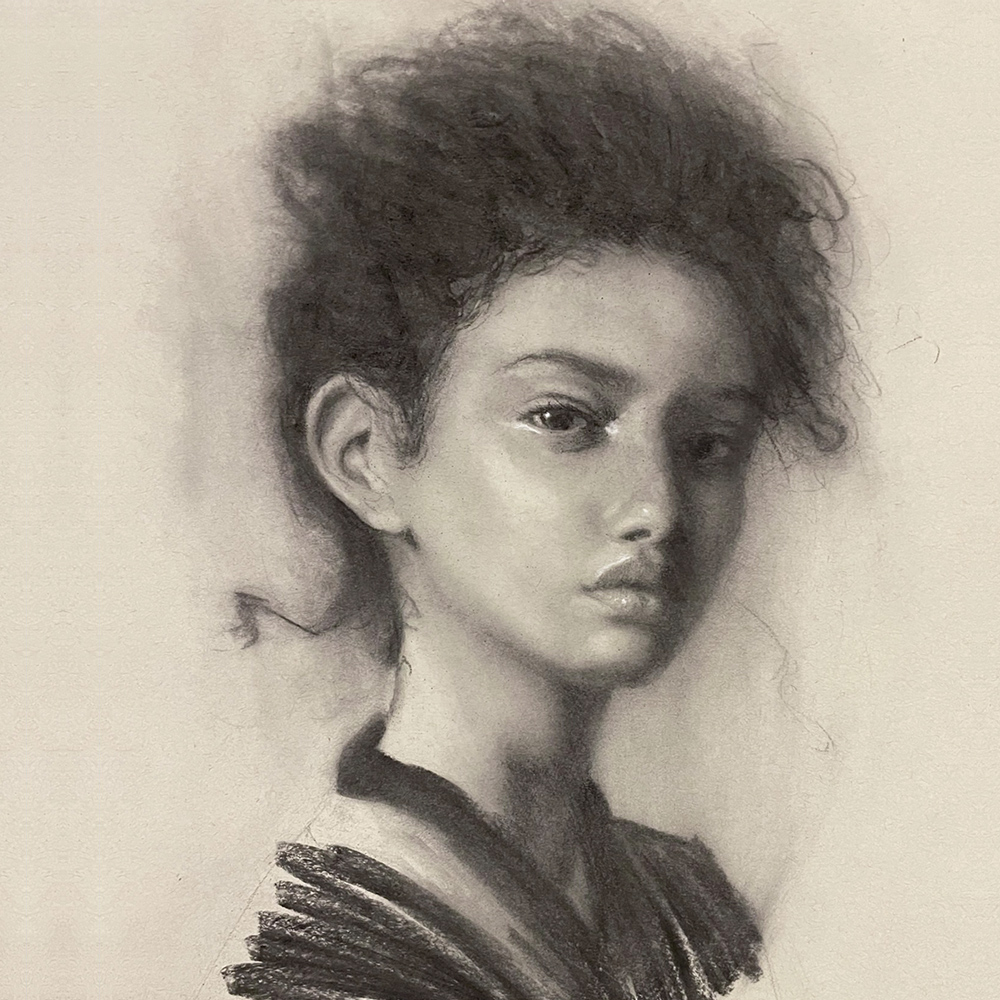 In the Studio: Charcoal Portraiture from a model with Andrew Cortez 3/26

Date: Sunday, March 26, 2023
Time: 11am-2pm PST
Instructor: Andrew Cortez
Price: $50, materials kit available for $12

During this in person class learn to draw a two-tone charcoal portrait on grey toned paper following step by step instruction by artist Andrew Cortez. During this class learn to simplify the complexity of portraiture while drawing from a live model. Learn techniques to render and blend with a bristle brush for a smoky effect.
Materials Required:
Grey toned paper (12"x16" - 18"x24"), willow charcoal, 4B and HB charcoal pencil, white pastel pencil (Stabilo CarbOthello), bristle brush, stump, kneaded eraser. Instrctructor will provide reference image.
Purchase materials kit here: Charcoal Portraiture with Andrew Cortez Kit
Available to purchase for $12, includes all required materials. Purchase with the class. The materials will be held for you and provided on the day of the class.
Please note this in person class is limited to 12 students to allow for social distancing.
SKU Number

CATAC0326

MSRP

$50.00 / EA

Your Price

$50.00 / EA

Weight

0.00 LB

Quantity Available

4