In the Studio: Acrylics: Color Theory and Mixing with Joe A Oakes 3/25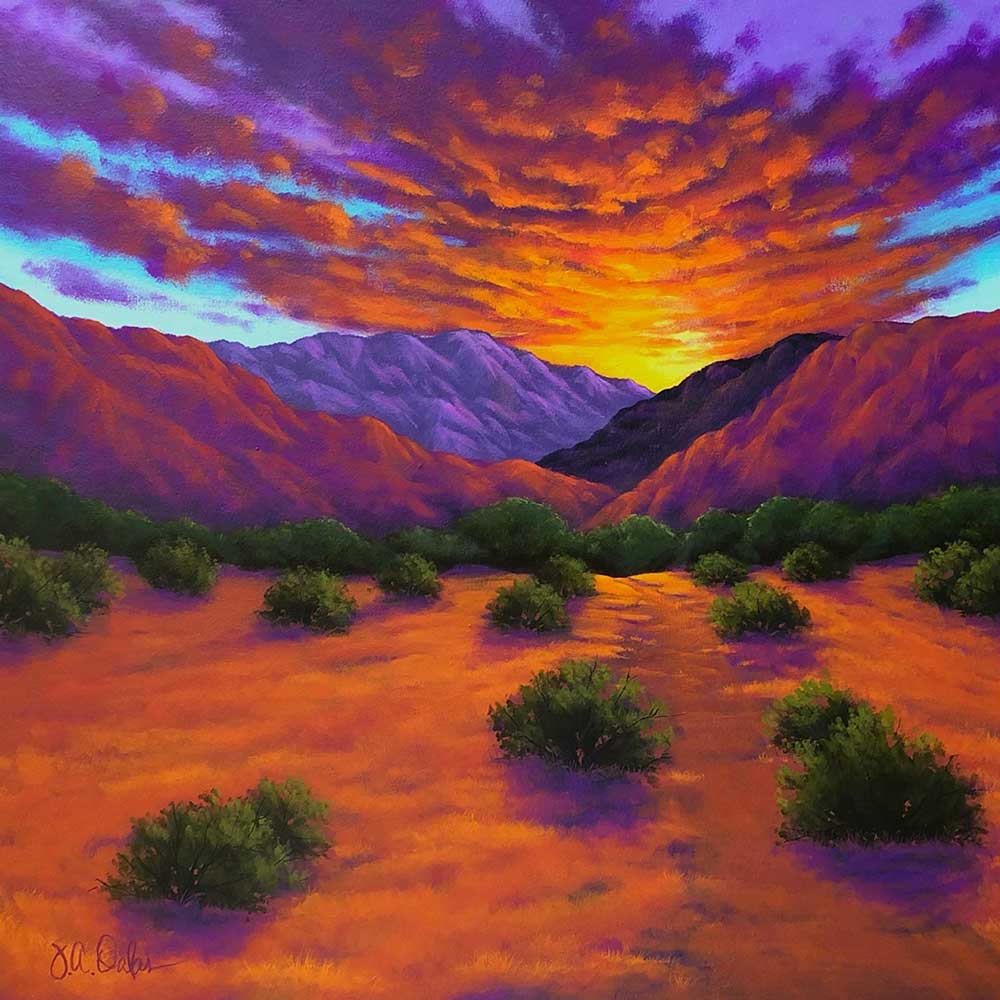 In the Studio: Acrylics: Color Theory and Mixing with Joe A Oakes 3/25

Date: Saturday March 25, 2023
Time: 10am-4:30pm PST
Instructor: Joe A Oakes
Price: $99

Let's paint a bold, beautiful landscape by learning to rethink color choices! Don't be afraid of color, think differently about it and give your paintings pwer and interest. Once you have learned that, use a simple palette of colors that will make mixing easy. We will discuss the color wheel and color schemes. You will paint multiple different paintings testing different color palettes during this class. Any painting style can be used for this approach.
Materials Provided:Acrylic paint: cadmium yellow or medium, hansa yellow light, red rose deep or pink matter, alizarin crimson, ultramarine blue, cobalt teal, paynes grey, titanium white, 11x14 canvas, 3- 8x10 canvas panels, 1-3 sheets of watercolor paper. Bristle Brushes in Round #4, Filbert #6 and Flat #8, palette knife, rag or paper towel, water, spray bottle.
Please note this in person class is limited to 12 students.
Location: Catalyst, 6630 Westminster Blvd, Westminster, CA 92683
SKU Number

CATAL0325

MSRP

$99.00 / EA

Your Price

$99.00 / EA

Weight

0.00 LB

Quantity Available

2