In Person Plein Air Session: Plein Air Watercolor with Geoff Allen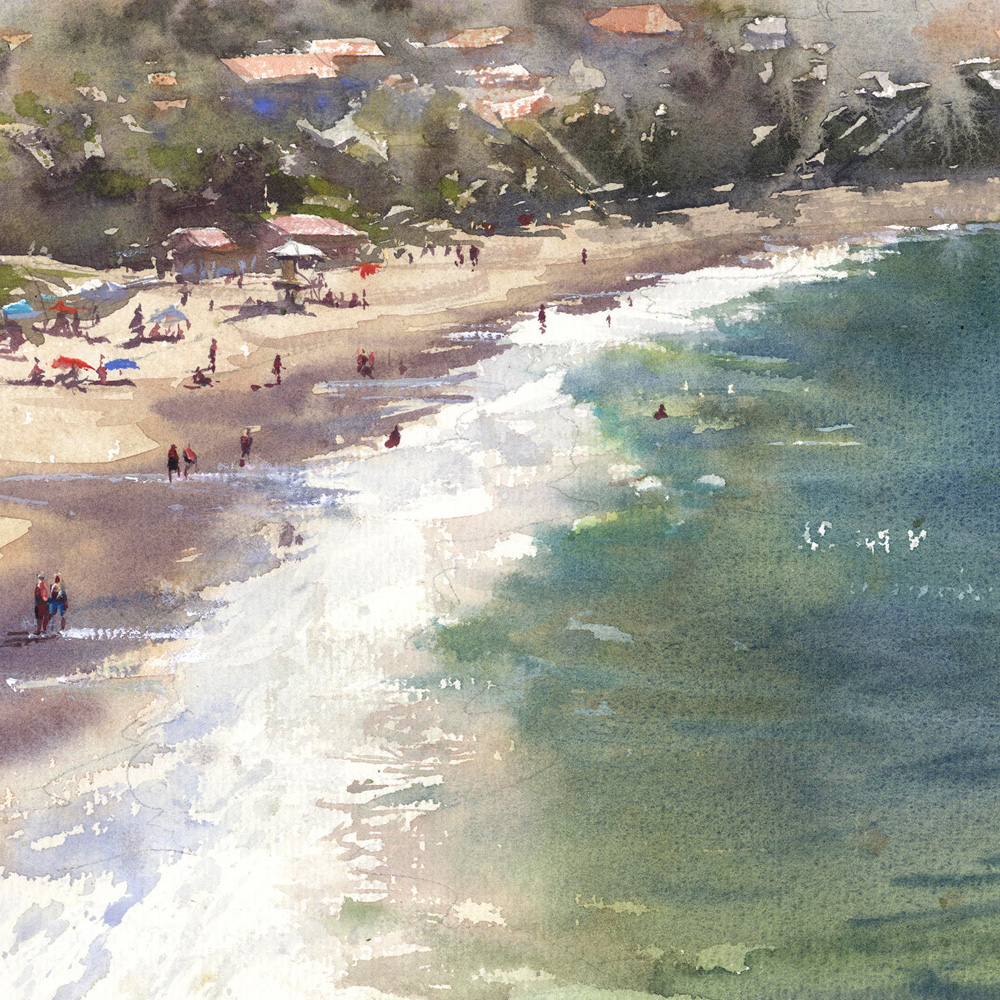 In Person Plein Air Session: Plein Air Watercolor with Geoff Allen

Date: Saturday May 6, 2023
Time: 9:30am-2:30pm PST
Instructor: Geoff Allen
Price: $150 per session

Award winning instructor and artist Geoff Allen will start with a painting demonstration outlining his step by step process. Students will then begin their own paintings, and Geoff will visit each student for personal instruction regarding their painting. There will be an emphasis of what makes a successful watercolor painting, a range of tonalities (values between light and dark), soft washes, calligraphy, and using water to create a variety of edges.
If you are interested in taking this workshop and would like to view a short demonstration going over plein air set-up for watercolor by Geoff Allen please email catalyst@artsupplywarehouse.com for the link to access.
Suggested Materials:
Please note this in person class is being taught on location at Laguna, Aliso Beach. You will meet up with the instructor and class on location. Specific location and details will be provided upon sign-up.
SKU Number

CATGA0506

MSRP

$150.00 / EA

Your Price

$150.00 / EA

Weight

0.00 LB

Quantity Available

12