HOLBEIN TRIAL DOT SHEET NO.2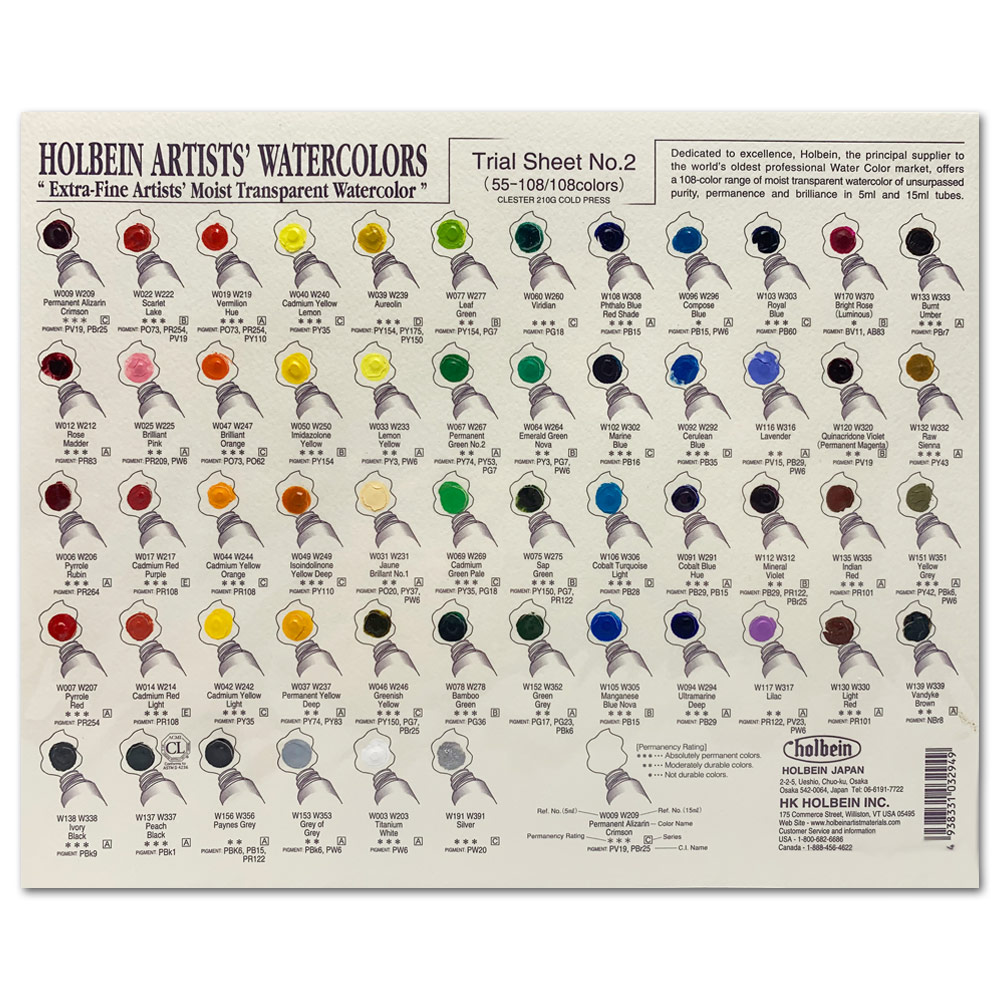 HOLBEIN TRIAL DOT SHEET NO.2

A European style transparent watercolor, Holbein watercolor also preserves the brush handling qualities inherent in traditional Japanese watercolor techniques. Without ox-gall, other animal by-products or other dispersing agents, Holbein watercolor moves slowly, thus permitting greater color density and brush control. It is a color line with a consistent creamy texture that remains smooth when dry without cracking, crumbling, chipping or molding in the palette. It may be re-wetted easily like a pan color. For this reason Holbein does not produce watercolors in pan form but allows artists to create their own selection.

Holbein offers their watercolors in various types of sets. Includes assorted colors in 5ml tubes. Good for the watercolor enthusiast or the artist on the go.
SKU Number

HOLWC294

MSRP

$8.25 / EA

Your Price

$6.50 / EA

Weight

0.01 LB

Quantity Available

6