GRIP GRAPHITE ARTIST SET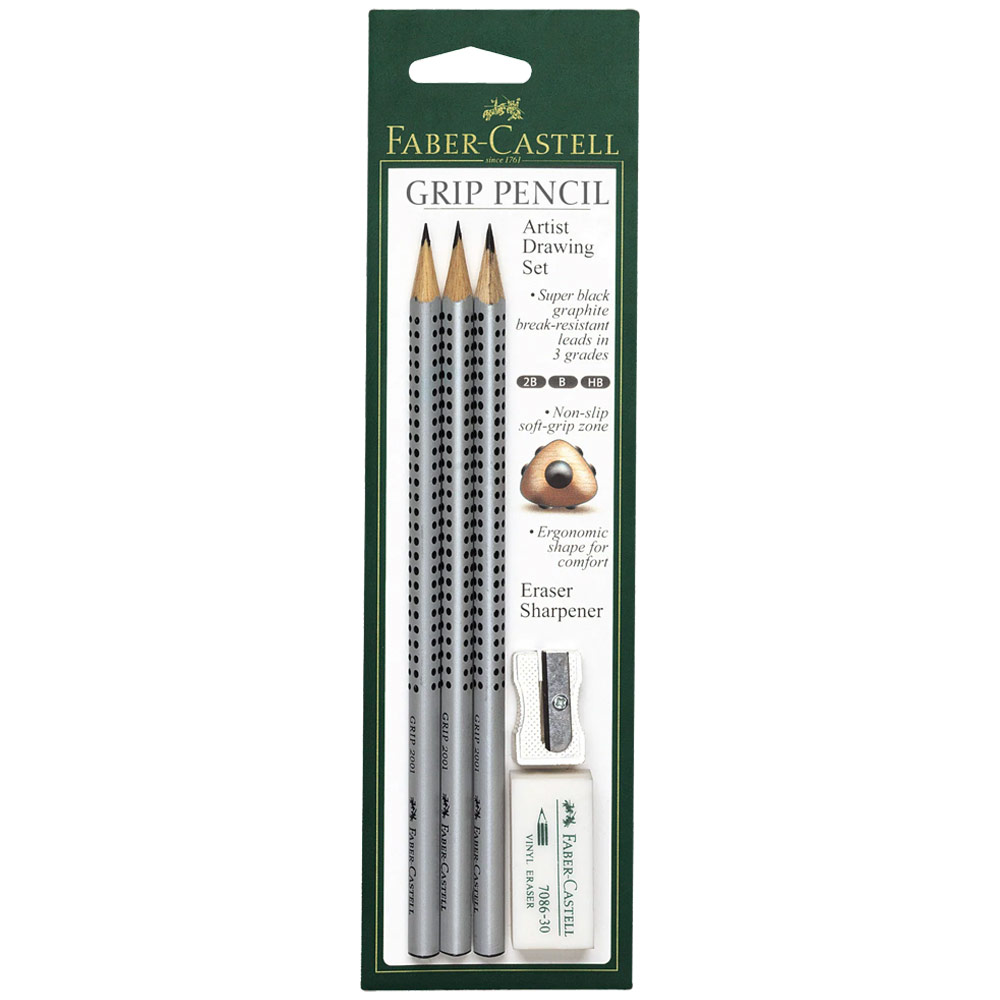 GRIP GRAPHITE ARTIST SET

These innovative and ergonomic pencils come in a convenient set with three grades of super-black, break-resistant graphite leads: 2B, B and HB. The ergonomic triangular shape is finished with an environmentally safe water-based varnish and features a soft grip zone. The set includes a metal pencil sharpener and a PVC-free eraser.
SKU Number

FAB800014

MSRP

$8.00 / ST

Your Price

$6.99 / ST

Weight

1.94 LB

Quantity Available

0