M. Graham Artists' Oil Color 150ml Warm White (Unbleached Titanium)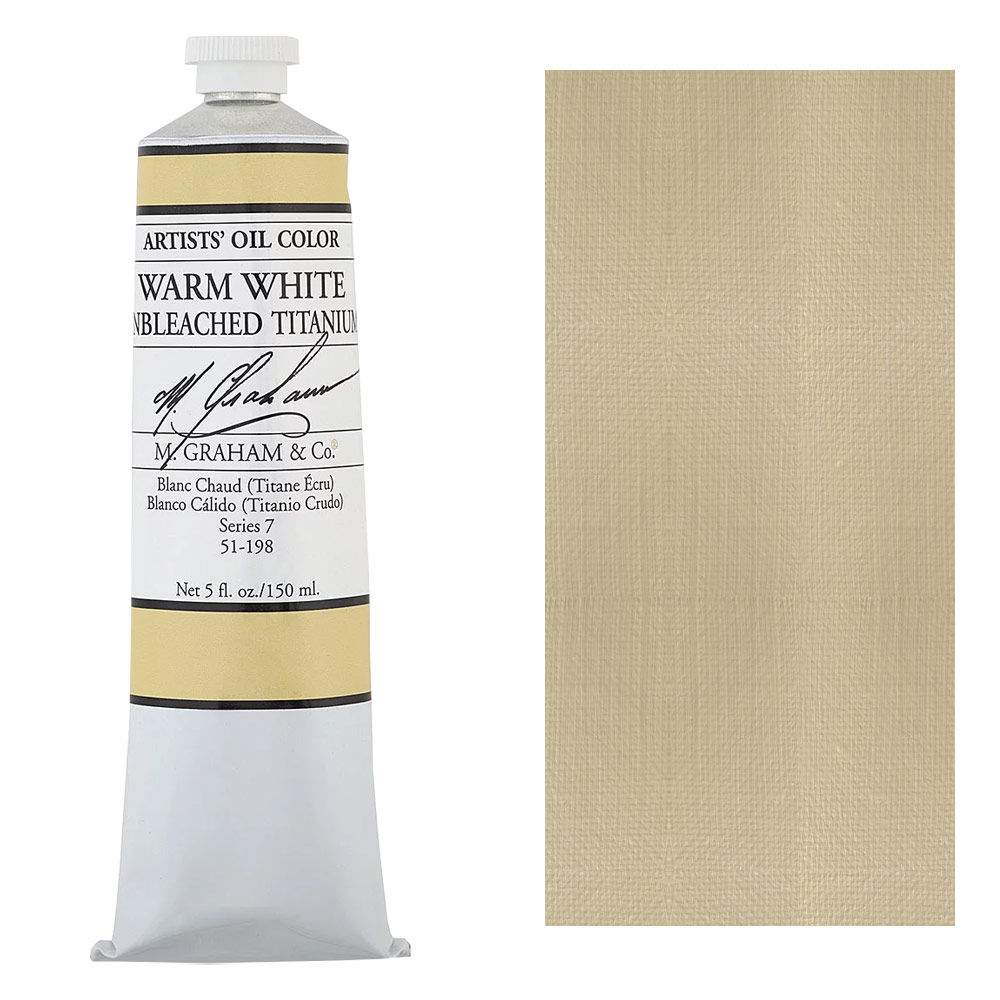 M. Graham Artists' Oil Color 150ml Warm White (Unbleached Titanium)


Warm White is a titanium made from a slightly different process than our standard white. It is a two-pigment titanium that contains a blend of zinc and unbleached titanium. This creamy white is perfect for soft hued mixtures and pastel like effects.
In the tradition of the masters, M. Graham Artists' Oil Color is made with pure walnut oil for its brilliance, clarity, texture, and resistance to fading and yellowing. Working in small batches, they craft oil colors true to the roots of Renaissance painting: delicately free-flowing, solvent-free, and with no fillers or additives. With the exceptionally high pigment loads in M. Graham Artists' Oil Colors, your work will naturally feel more alive and vibrant, imbued with rich, lustrous color for years to come.
Why Walnut Oil? Walnut oil has a unique refractive index. Colors ground in this fine oil are more jewel-like and bright. Using walnut oil allows M. Graham to increase the amount of pigment of each color, resulting in paints with the highest possible mass tone and tint strength--and paintings saturated with extraordinary color.
M Graham has also dedicated themselves to creating solvent-free artists' oil colors 25 years ago and are proud to stay true to that commitment. Avoiding solvents is better for artists, paintings, students, their employees, and the environment.
Pigment Color Code: PW6:1 / PW4
Lightfastness: Excellent
Opacity: Opaque
Drying Time: Moderate
SKU Number

GRH51198

MSRP

$39.55 / EA

Your Price

$23.73 / EA

Weight

0.90 LB

Quantity Available

3