Daler-Rowney FW Mixed Media Paint Marker 2 Pack 0.8mm Tech + Nibs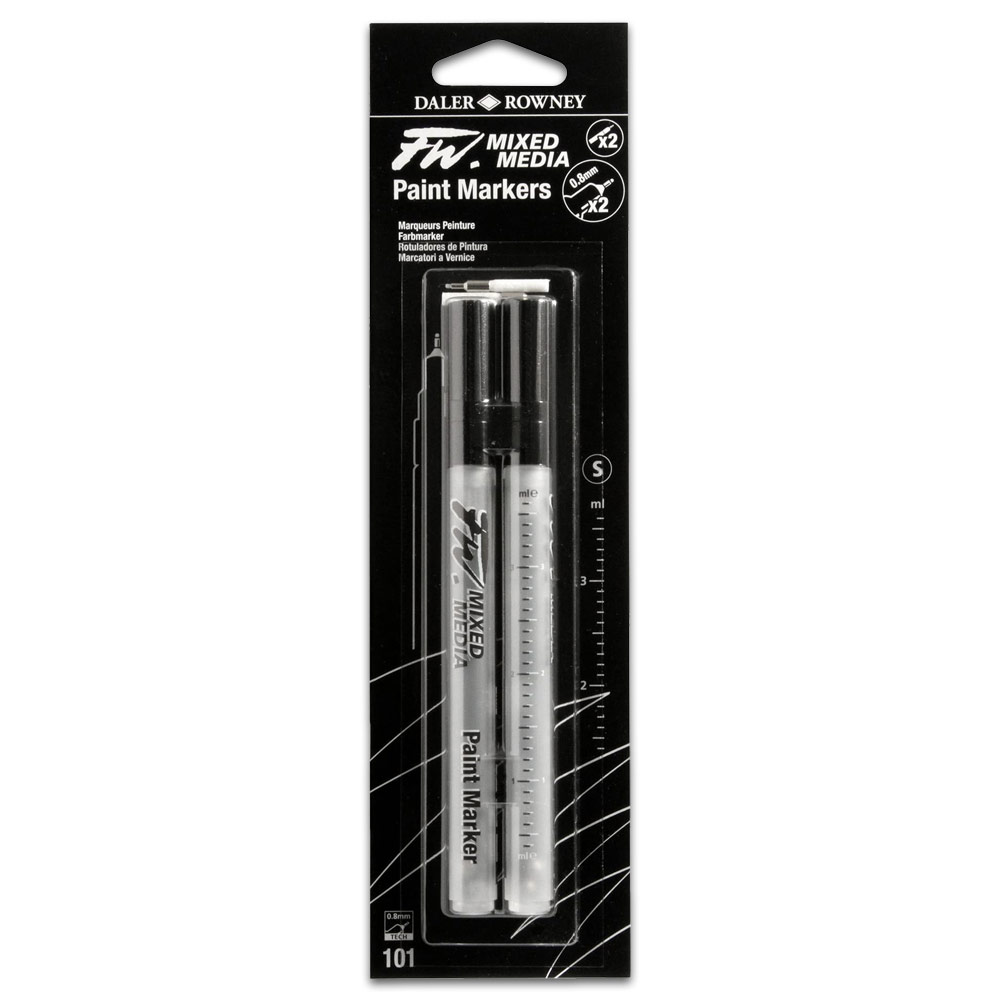 Daler-Rowney FW Mixed Media Paint Marker 2 Pack 0.8mm Tech + Nibs


Daler-Rowney FW Mixed Media Paint Markers are refillable markers which can be used with a wide variety of liquid media such as acrylic inks like FW Acrylic inks, watercolor paints or drawing inks, or filled with water for use as a blender of watercolor pencils. The empty FW Mixed Media Markers can therefore create unlimited individual colors through mixing and dilution.
The barrels and nibs can be washed out with water if you wish to change inks. If you are using acrylics, acrylic inks or drawing inks, simply fill the markers from the tube or (if mixing your own color) add paint using a dropper pipette. If using watercolors, add water, then squeeze a few drops from your watercolor tube or tubes into the top of the barrel. Please be aware that paints such as pearlescent or metallic acrylics which contain mica crystals or sizeable particles will not work in Daler-Rowney FW Mixed Media Paint Markers, as the particles will block the passage of ink through the nib.
These markers are pump markers, which means that they must be pressed against the paper a few times before use, to allow the ink to saturate the fiber tip. It is best to perform this operation on a spare sheet of paper.
Pack includes: 2 x 0.8mm Tech Daler-Rowney FW Mixed Media Paint Markers & 2 x 0.8mm Tech Replacment Nibs
Markers should be shaken before use and stored horizontally with the cap on when not in use.
SKU Number

DLR160320101

MSRP

$11.50 / PK

Your Price

$6.99 / PK

Weight

0.05 LB

Quantity Available

0