Edding 4500 Textile Marker Green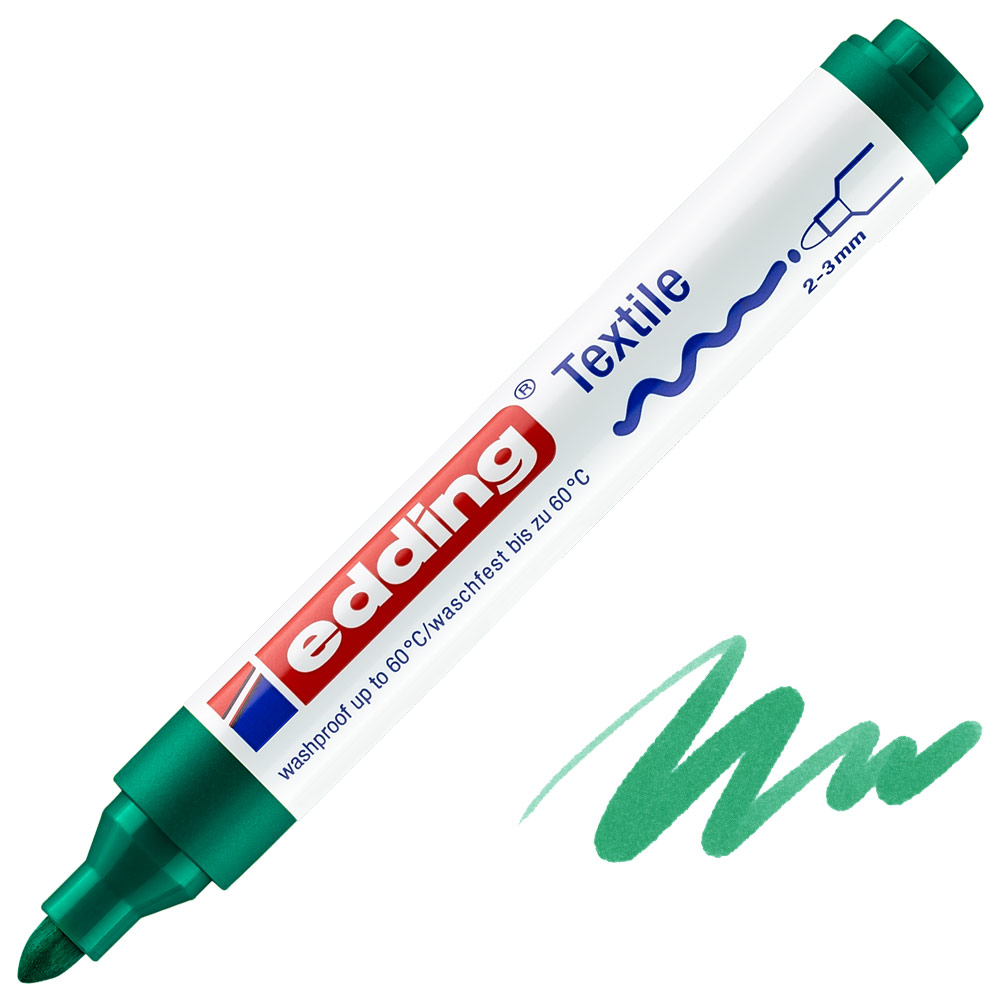 Edding 4500 Textile Marker Green

Expressing one's creativity on T-shirts, decorative cushions or even an old chair cover is a lot of fun, especially with such quality products as the edding 4500 and 4600 textile markers. These water based pigment ink pens can be used on cotton, silk and linen as well as chemically untreated blends. Once the project is complete, the applied ink can be permanently fixed by ironing once (without steam) and the design will be wash-resistant up to 150 degrees Farhenheit. Both pens feature 20 vibrant colors (including 4 cool neon hues). The 4500 marker should be used for broader design as the bullet nib creates 2 to 3mm strokes, while the 4600 pen is perfect for details or quotations thanks to its 1mm round nib. The 4500 textile markers are available in a cardboard POP display that holds 60 assorted. For longer shelf life, store horizontally. Made in Germany.
SKU Number

EDG4500-04

MSRP

$3.90 / EA

Your Price

$3.04 / EA

Weight

0.02 LB

Quantity Available

5