Earl Lube Paste 32oz Quart Bottle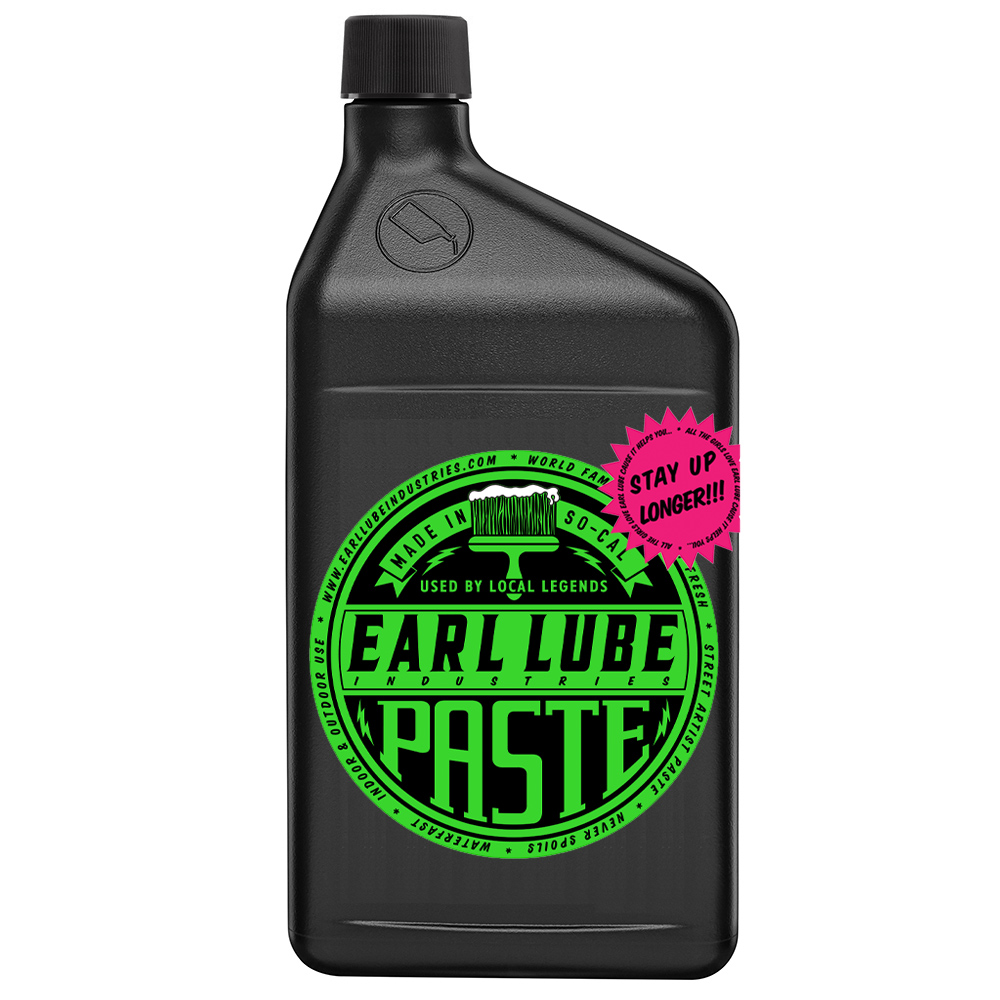 Earl Lube Paste 32oz Quart Bottle

Earl Lube Paste artist's medium is a non-toxic, handmade, acrylic polymer formulated in Southern California--by artists for artists--using the finest materials on the planet. From stucco and concrete walls, to paper, canvas and wood, Earl Lube creates a flexible bond on smooth surfaces as well as highly porous ones. Drying crystal clear to a water-resistant, matte finish, Earl Lube keeps colors crisp and yellow-free, indoors or out. The one-of-a-kind paste works for a multitude of art forms including street art, acrylic pouring, collage, decoupage, papier-mache, and even acrylic fluid painting. Earl Lube also makes an excellent clear-gesso surface sealant that can be top coated with acrylic or oil base paints. Use alone, top coat or blend with any acrylic mediums, paints, dyes or pigments. Directions: Shake well before using. For best results, do not dilute, use contents directly from bottle. For indoor/outdoor art installations, use a brush or roller and apply a heavy coat of paste directly to the surface to be pasted on. Porous surfaces may need more paste than smooth surfaces. Place your artwork and then apply a seal coat of paste over it. User tips: Use when temperature is above 50 degrees F. Store at room temperature. Keep from freezing.
SKU Number

ERL10032

MSRP

$17.50 / EA

Your Price

$15.00 / EA

Weight

2.50 LB

Quantity Available

23