Cretacolor Basic Drawing Set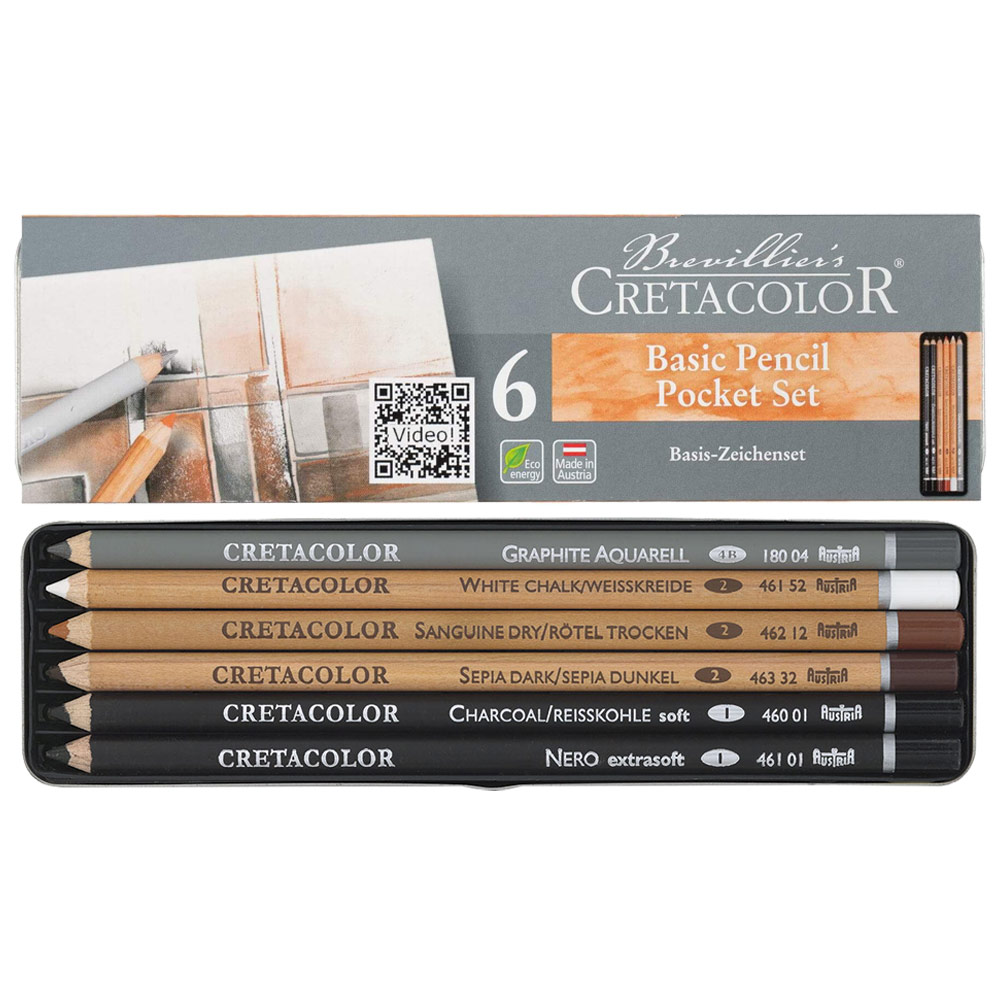 Cretacolor Basic Drawing Set

This six pencil set is great for both beginning and professional artists. It contains a basic assortment of sketching and drawing pencils including sanguine, sepia, white pastel, charcoal and Nero Oil, as well as a 4B Graphite Aquarell Pencil. The pencils are contained in a metal tin that makes the set perfect for travel or as a small gift. Austria's Cretacolor has two centuries of experience as the primary manufacturer of the most comprehensive range of highest-quality drawing materials in the world -- and this set is a great way to sample what the brand has to offer.
SKU Number

CTA40006

MSRP

$17.60 / ST

Your Price

$10.49 / ST

SALE PRICE

Weight

0.45 LB

Quantity Available

29