Cretacolor Drawing 10 Set Artino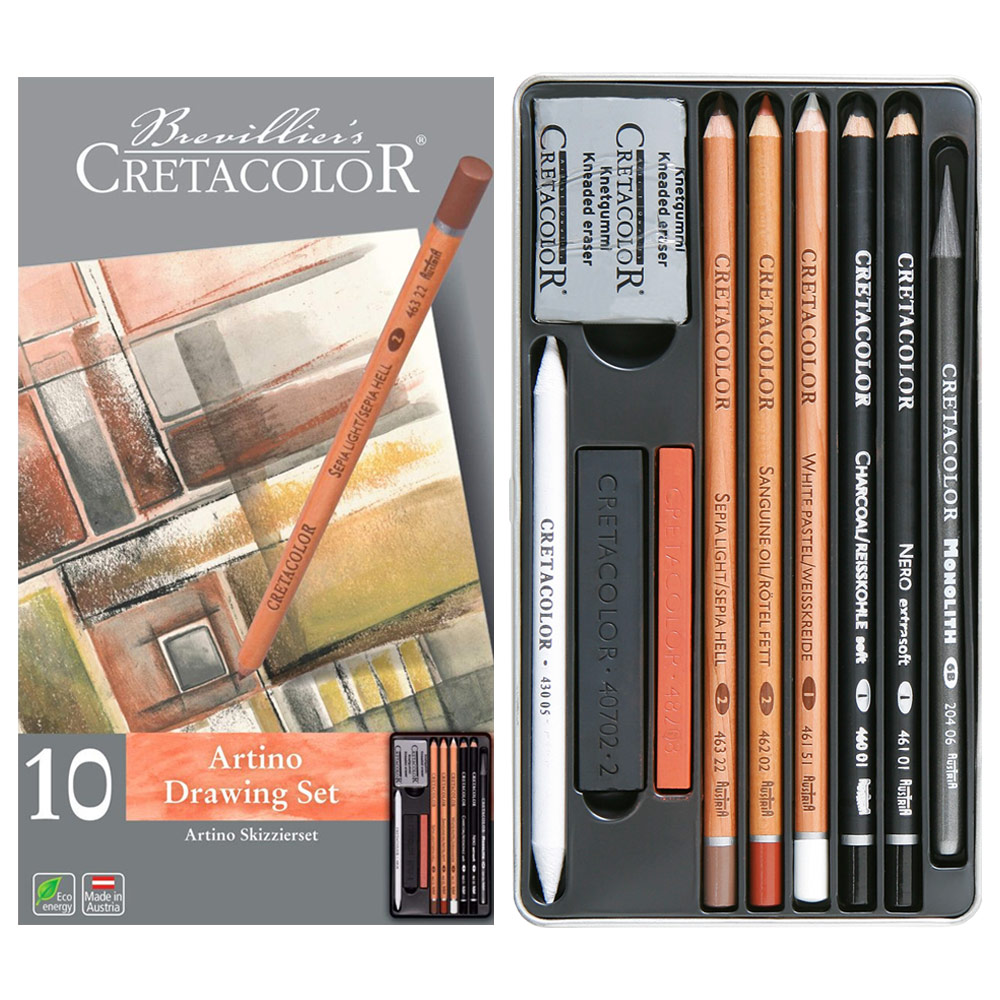 Cretacolor Drawing 10 Set Artino

Austria's Cretacolor has two centuries of experience as the primary manufacturer of the most comprehensive range of highest-quality drawing materials in the world. These exclusive sets offer a distinct range of artist quality pencils, drawing sticks, and drawing accessories. From traditional pencils, leads and sticks to the innovative woodless graphite monolith and graphite water soluble pencils, Cretacolor provides the perfect choice for all sketching and drawing applications.
SKU Number

CTA40020

MSRP

$29.99 / ST

Your Price

$23.99 / ST

Weight

0.45 LB

Quantity Available

4