COLOR PEN FINE POINT 36 SET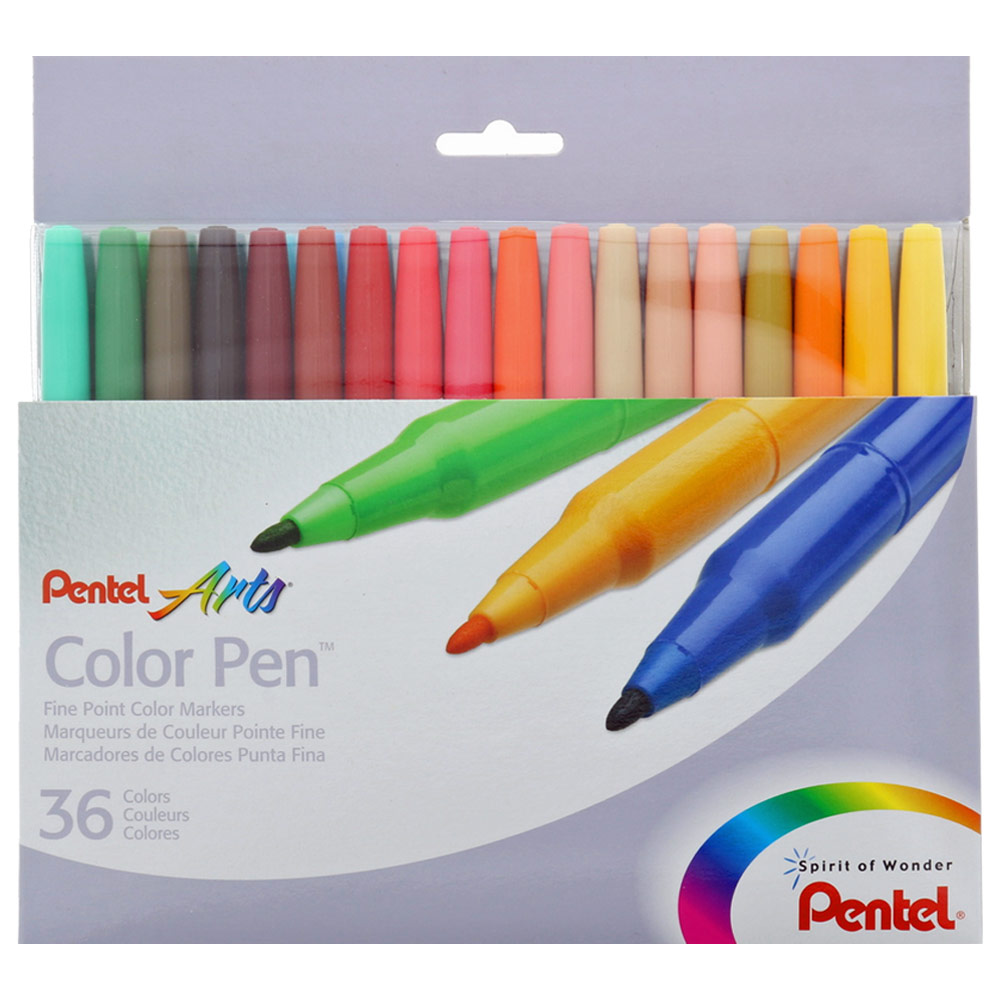 COLOR PEN FINE POINT 36 SET

Vivid, water-based ink colors for a variety of applications. Durable fiber tip produces find lines. Generous ink supply is excellent for decorating posters. Snap-fit cap prevents tip from drying out. Ideal for artists, designers, students and children. Certified AP Non-toxic by The Art & Creative Materials Institute.

Specifications:
Colors include: black, red, blue, green, lemon yellow, light gray ochre, turquoise, olive green, pale orange, steel blue, dark brown, carmine, magenta, dark gray, yellow, gold ochre, beige, dark green, silver gray, raw umber, dark red, Prussian blue, dull orange, heliotrope, grayish green, marine blue, emerald green, coral pink and baby blue.
SKU Number

PTLS360-S36

MSRP

$37.80 / ST

Your Price

$31.99 / ST

Weight

0.65 LB

Quantity Available

5