Cheloniidae Rag Paper 22x30 Sheet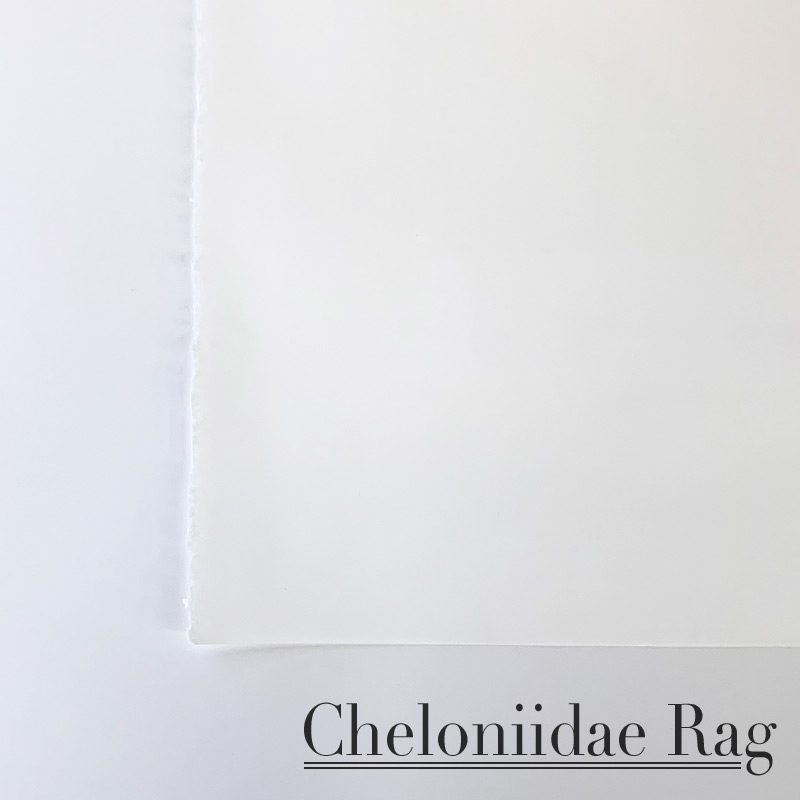 Cheloniidae Rag Paper 22x30 Sheet


Cheloniidae Rag is a wove hot-press vellum surface bright white 100% cotton paper. It's a 32 lb light weight paper, internally and externally sized with a lovely natural deckle on the short (22") ends. Each 22" x 30" sheet is great for letterpress printing, drawing in pencil or ink, calligraphy and anything else you can do on fine quality paper.
This is an exciting closeout offer available only while we still have stock.
The sheets are sold individually, but are available in sealed packs of 200 sheets and full boxes of four packs containing a total of 800 sheets. If you'd like a pack or box, just order in those quantities and you'll get an even better price!
SKU Number

MSX99

MSRP

$2.50 / SH

Your Price

$1.00 / SH

Weight

0.10 LB

Quantity Available

1,729