CASANEO TRAVEL NEW WAVE ROUND #8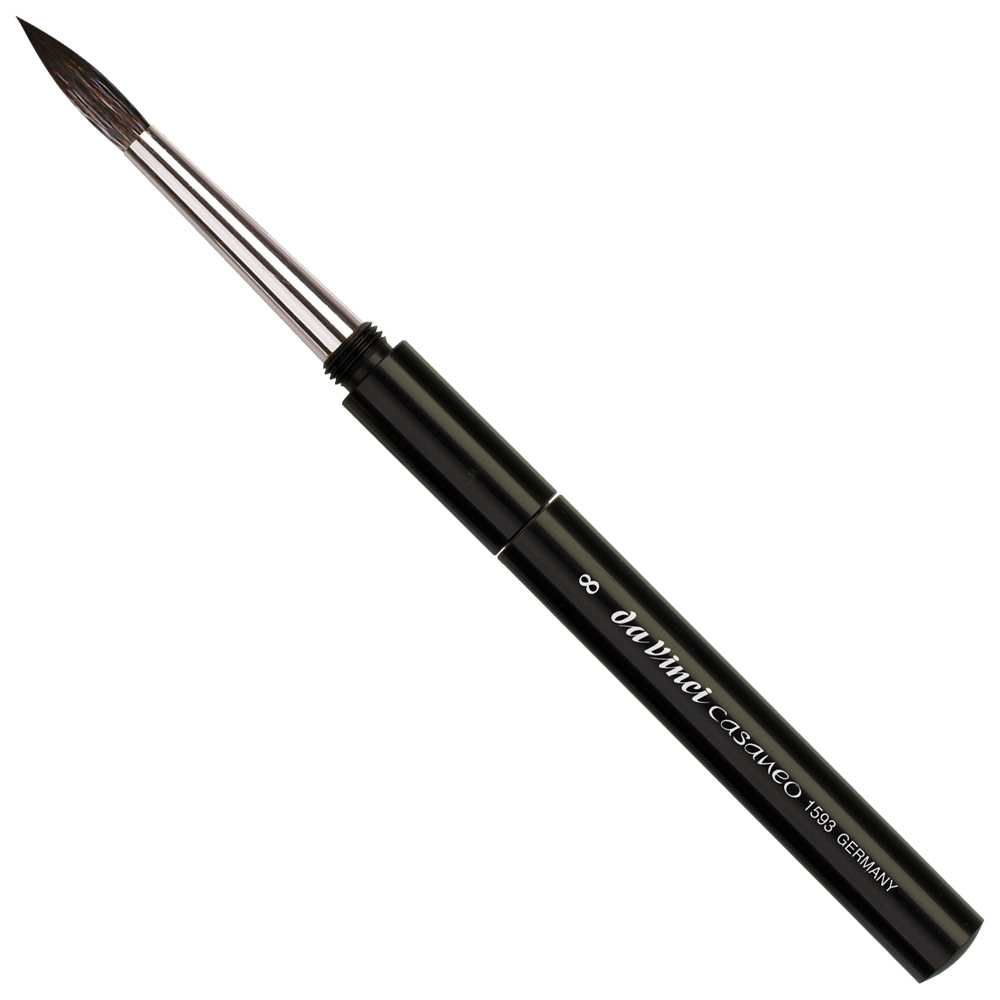 CASANEO TRAVEL NEW WAVE ROUND #8

Purchasing of original Kazan squirrel hair has been getting more and more difficult during the last years. Therefore da Vinci decided to develop a synthetic fibre allowing equally smooth and elastic brush strokes as well as a precise painting technique. For this reason da Vinci first launched a very successful CASANEO pinstriping assortment. At the beginning of the year 2014 they enlarged this line with the classic wash brush, series 498, for the water colour and fluid acrylic painting on request of their esteemed customers.

This da Vinci CASANEO watercolor brush is made from extra soft synthetic fibres with an extraordinary elasticity and an extremely high colour absorbing capacity. Features double section black artificial horn handles. The two parts are screwed together and build an endurable unit. Excellent for any artist on the go. Ideal everyday painting and watercolor sketching.
SKU Number

DAV1593TP-8

MSRP

$49.00 / EA

Your Price

$39.20 / EA

Weight

0.04 LB

Quantity Available

1