Cali Voodoo Craft Soda 12oz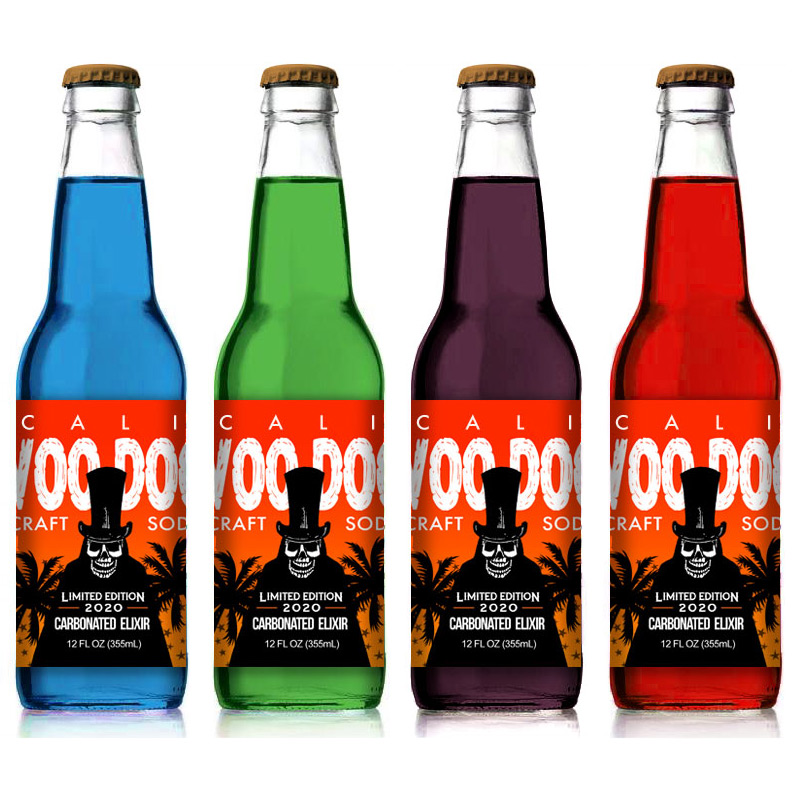 It's time to treat yourself to a craft soda that's good for whatever ails you. Cali Voodoo Craft Soda is a limited edition carbonated elixir that's available in four dee-licious flavors: Blue Magic Raspberry, Mystic Lime Green, Mama Juju's Grape Tonic, and Dancing Devil Cherry Sour.

When you order, you'll get a random flavor. If you make a comment on the order asking for a particular flavor, we'll do our best to honor your request while supplies last. If you buy 4, you'll get 1 of each flavor (again, while supplies last) and you'll get a better price too!
SKU Number

DRKSD13

List Price

$4.00

Unit

/ EA

Your Price

$1.00

Buy More Price

Weight

1.00 LB

Package Dimensions

9.00" x 2.40" x 2.40"

Quantity Available

83