BOB ROSS OIL MASTER PAINT SET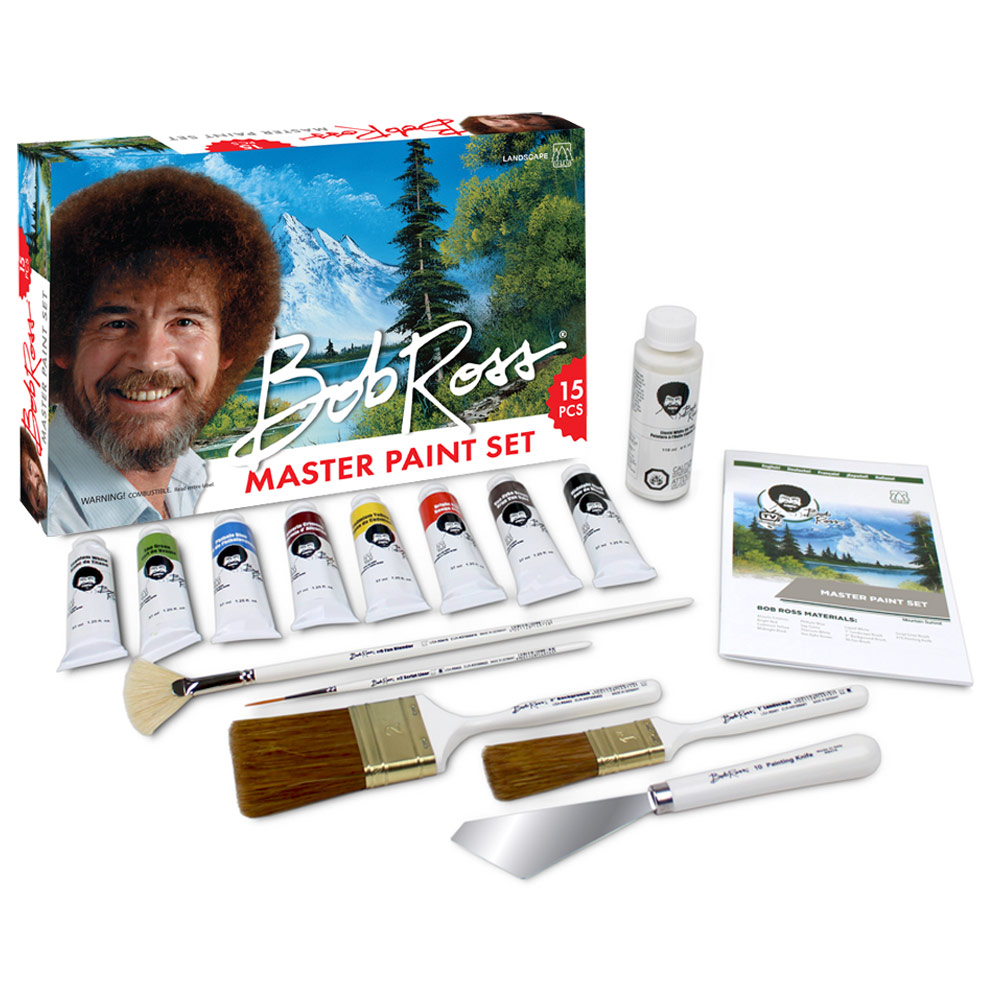 BOB ROSS OIL MASTER PAINT SET

This Master set contains everything needed to start painting like Bob. Complete, clearly written instructions with a full color photo of the finished painting offers the painter all the tools required for early success. The set also includes a 1 Hour DVD; produced by Bob himself in which he explains all the materials and their proper use of his wet on wet technique, and instructions to complete the Mountain Summit painting. Set contains all of the following Bob Ross Materials: 8 each, 37ml tubes of Oil Color, 118ml Liquid White, #10 Landscape Knife, 1" Landscape Brush, 2" Background Brush, #2 Script Liner Brush, #6 Fan Brush Instructions for one complete painting, 1 Hour Getting Started DVD.
SKU Number

BOBR6510

MSRP

$144.99 / ST

Your Price

$123.99 / ST

Weight

2.60 LB

Quantity Available

4