Blue Q Gum - Always Be Yourself, Unless You Can Be a Unicorn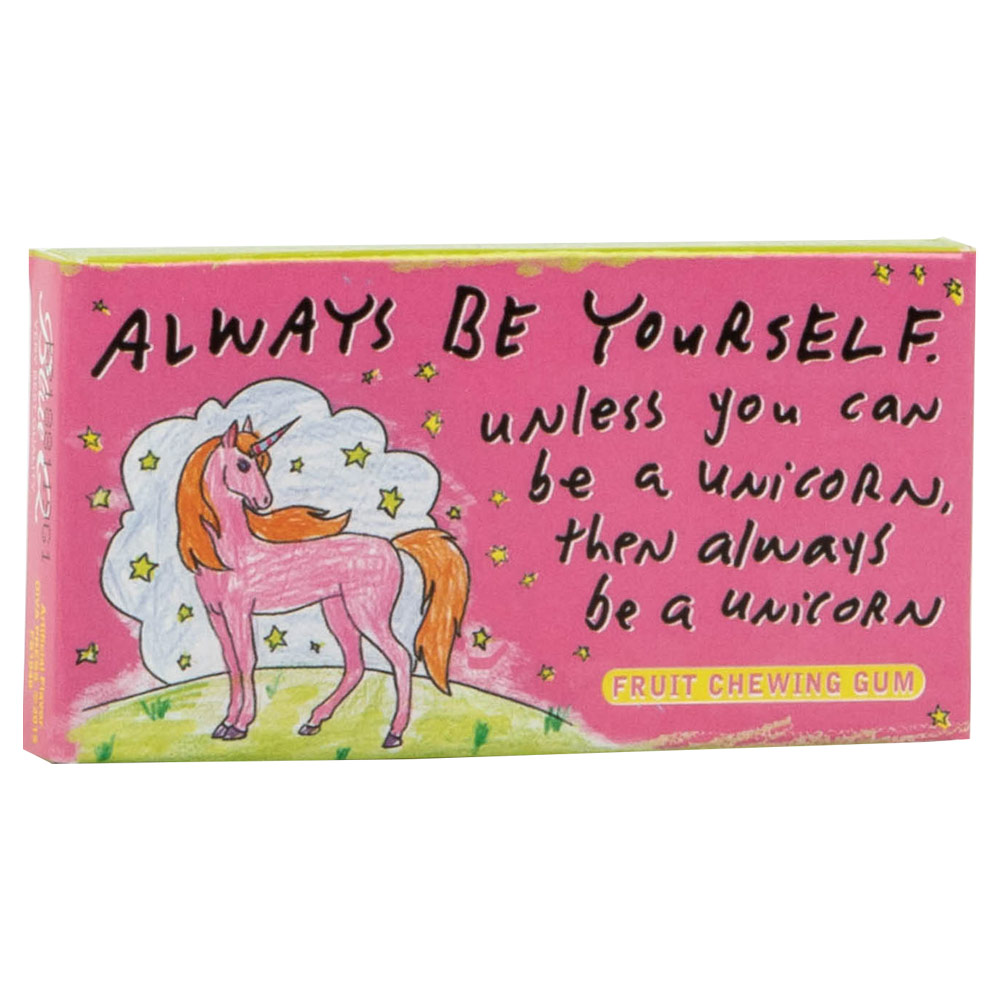 This item is combinable with other items in its family for quantity discounts!

Everytime you chew a piece of gum, a unicorn gets it's horn. I heard that somewhere. 8 pieces of candy-coated, fruit-flavored gum in each box.
SKU Number

BLQFS1040

List Price

$1.79

Unit

/ EA

Your Price

$1.25

Buy More Price

Weight

0.05 LB

Package Dimensions

3.00" x 1.00" x 0.25"

Quantity Available

15