Artograph Prism Opaque Projector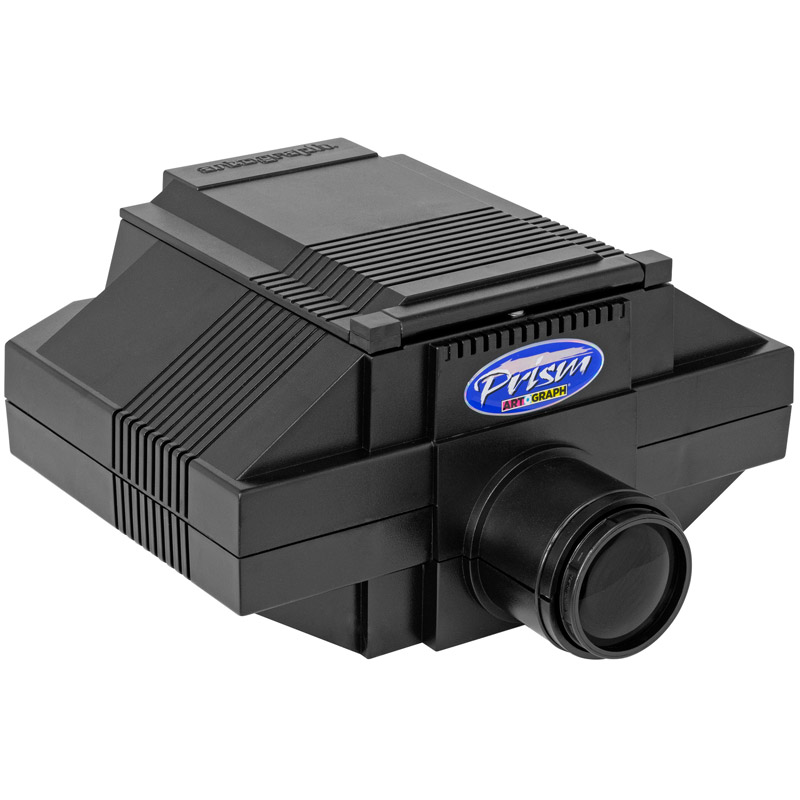 Artograph Prism Opaque Projector

The Prism Projector is an excellent general-purpose tool for projecting high contrast art, line drawings, designs, photos, and patterns for easy and accurate scaling. Top-loading design with up to 20 times enlargement. Use for fine art, murals, airbrushing, decorative art and more. High quality single lens, tabletop projector for convenient horizontal projection of artwork, designs, patterns, prints and line drawings. The Prism lens is reversible to achieve a wide projection range from 80% reduction up to 20 times enlargement in full color. Includes 500-watts of photo quality lighting for a whiter and brighter image. Magnetic door latches and a spring clip keep copy securely in place. Generous 7" x 7" (18 x 18 cm) top-loading, glass covered copy area makes for easy placement of large copy, books, or small 3-D objects. A dual cooling channel system and thermal overload circuit protects originals from overheating. Vertical projection of 80% reduction up to 3.5 times enlargement onto a tabletop. The lens is 200mm precision-ground optical glass.
SKU Number

ARG25090

MSRP

$379.99 / EA

Your Price

$199.49 / EA

SALE

Weight

11.00 LB

Quantity Available

3