Art Emboss Aluminum Medium Foil 91/4"x12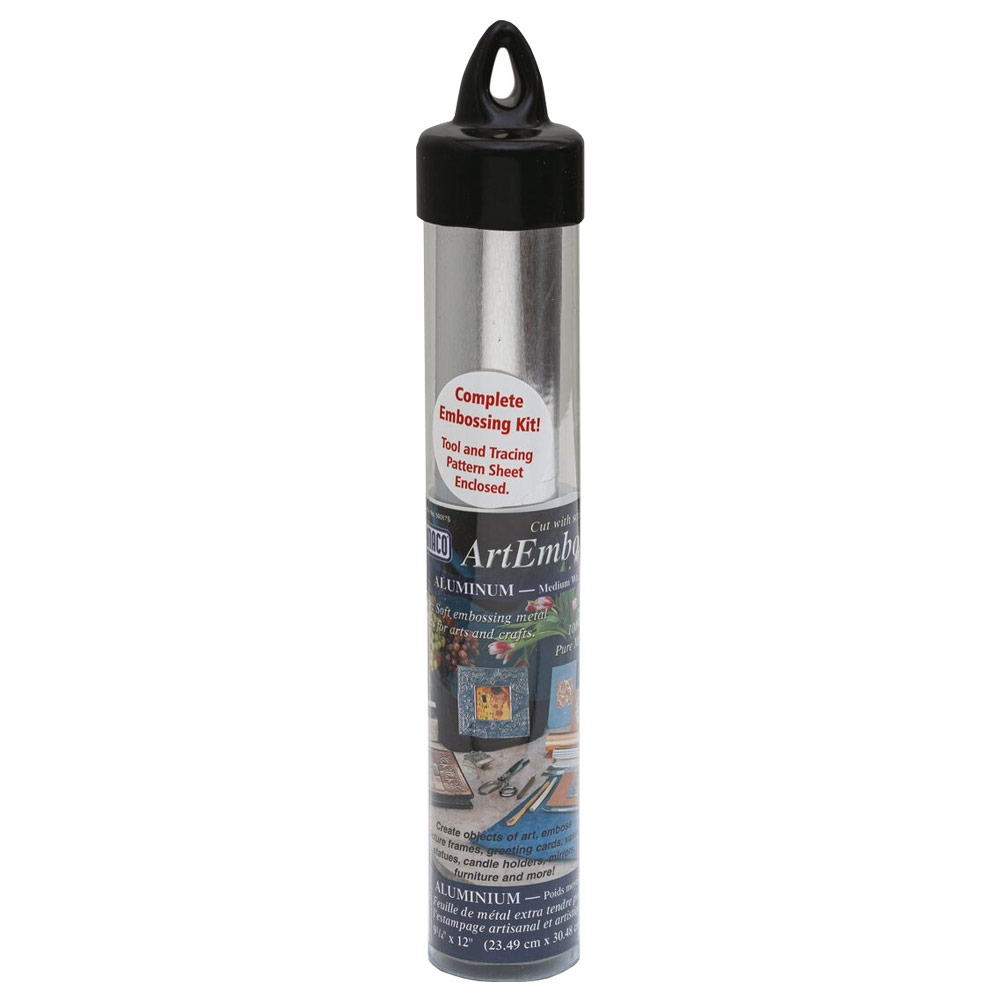 Available in 100% pure pewter, copper, brass, aluminum, and colored aluminum, ArtEmboss can be used to decorate virtually any object or room in your home.

A special manufacturing process makes ArtEmboss extremely soft and pliable. A fine point stylus is all that is needed to trace a pattern into the
metal.

There are two weights of ArtEmboss metal sheets: light and medium. Light sheets are perfect for intricate detail patterns and decoration of lightweight objects such as greeting cards and gift tags. The medium weight sheets work well on photo albums, picture frames, gift boxes, as well as for a variety of fine art projects. A separate 3-piece stylus tool set is also available.
SKU Number

AMA50067

List Price

$10.40

Unit

/ EA

Your Price

$7.38

Buy More Price

Weight

1.00 LB

Package Dimensions

12.00" x 9.25" x 0.65"

Quantity Available

9