*CANCELLED* In the Studio: Figure Painting with Sal Sundays 5/21 & 5/28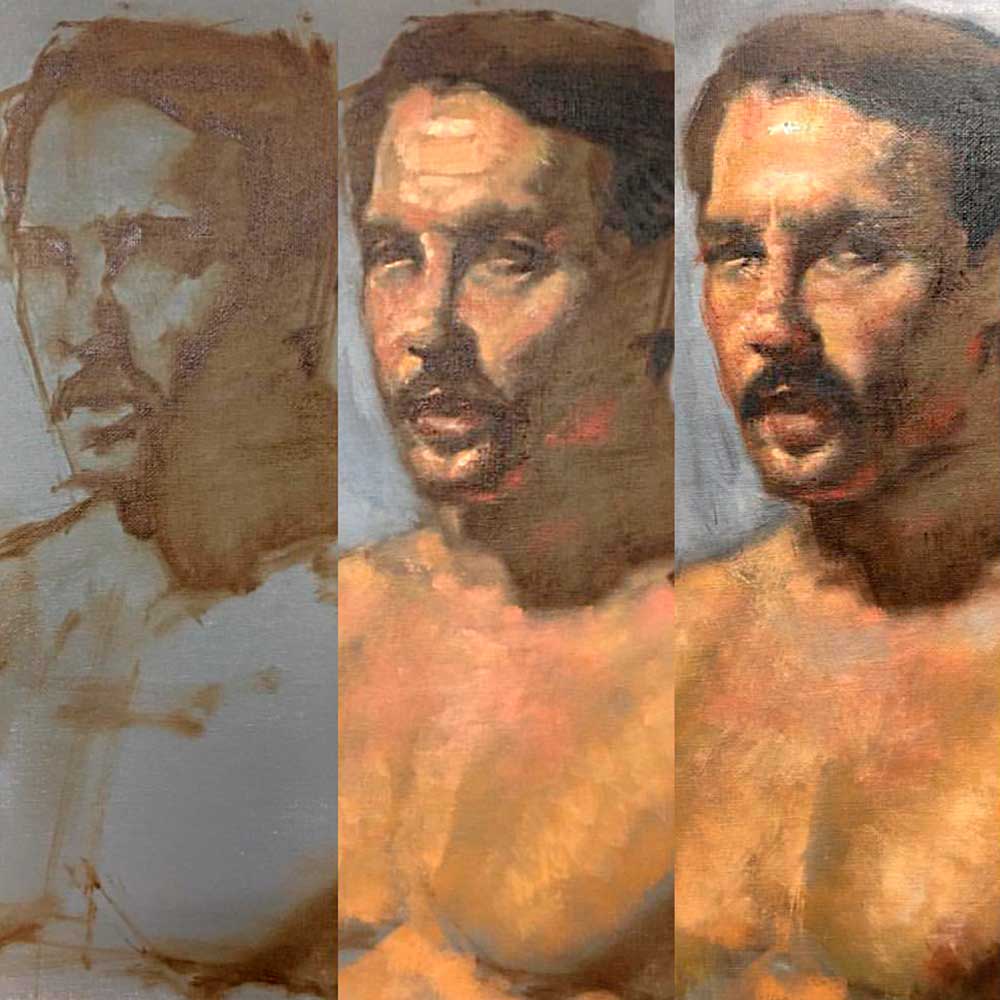 *CANCELLED* In the Studio: Figure Painting with Sal Sundays 5/21 & 5/28

This workshop has been cancelled. If you wish to be notified of future workshops similar to this please email catalyst@artsupplywarehouse.com Date: Sunday's, May 21 & 28, 2023
Time: 10am-4:30pm PST
Instructor: Sal Villagran
Price: $225

Join us for a 12 hour, two day figure painting workshop with Sal Villagran, @salvillagranart, and learn to paint the figure from a live model by using the dead color palette to simplify the process. Sal will take you through the process from concept to completion covering proportion, basic anatomy, underpainting, color mixing using the dead palette, brush techniques, and more.
Materials Required:
Oil paint: (required) Ivory Black, Cremnitz White, Transparent Red Oxide, Indian Red, Yellow Ochre, (suggested) Pthalo Turquoise, Alizarin Crimson, Indian Yellow. Brushes: Bristle Long Filbert, Rounds, and Flats in a range of sizes, Synthetic or Sable brushes. Gamvar, Linseed oil, sealable jar, brush cleaner jar (IE sillicoil), cotton rags or blue shop towels, canvas or wood panel 18x24 or 16x20
Please note this in person class is limited to 14 students.
SKU Number

CATFP0521

MSRP

$225.00 / EA

Your Price

$225.00 / EA

Weight

0.00 LB

Quantity Available

0